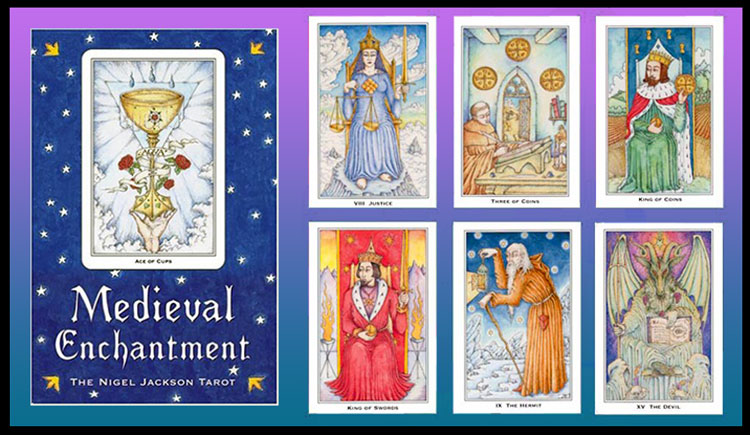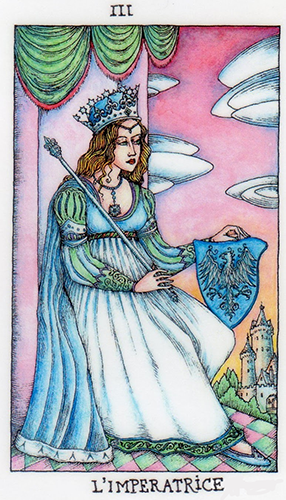 Tarot Card of the Week: May 9, 2016 – May 15, 2016
The Empress
It's time to take things easy, sit back and not react to what is going on around you. Why should you when you are feeling so calm and emotionally relaxed?
This is the Empress card, from Nigel Jackson's beautiful Medieval Enchantment Tarot. It represents feminine strength and power, regardless of gender.
There is a grand earth trine involving Mercury, Venus, Jupiter and Pluto in play this week, which should be giving you a sense of peace and also the capacity to clear up any emotional problems you have been experiencing or trying to get to the bottom of.
With the planets of communications (Mercury), love (Venus), personal expansion (Jupiter) and depth (Pluto) all lining up in unison, not much can go wrong for you and it is a great chance to become clear in your own mind where you want to go next.
Venus and Mercury are especially prominent as they join together on the degree of last week's New Moon. So if there is something you want to express to a loved one, this is the time to do it.
As all this happens in the calm, earthy and sensuous sign of Taurus, remember to take your time in composing your thoughts and to speak from the heart. 
It is as if you are sitting back and enjoying the way this week is panning out for you. You may have things to do but there is no urgency in accomplishing them especially if they are related to emotions or relationships.
In fact, any relationships around you just now will be feeling the beneficial effects of the grand trine so don't go rocking any boats by trying to cause an argument or open something up for discussion if you know for a fact it will lead to choppy waters and not a calm sea.
You are striving for calmness this week so you are ready to face "come what may" another time. This is the time to rearrange your thoughts and emotions so they are in tune with you and what you want from a situation.
Look at the Empress in this card and notice her foot peeking out from under her gown. When you are ready to act and have consolidated your thoughts in line with your inner calmness you will simply get up and put your best foot forward and all will fall into place. Much like the pretty pink sky that you're basking under now.
.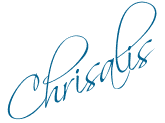 ---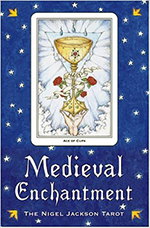 This week's card  — The Empress — is part of the
Fortuna's Wheel Tarot
, a 22-card major arcana deck, by
Nigel Jackson
published by
Adam McLean
.
Nigel Jackson is an artist, symbolist and esotericist whose work is grounded in the awareness of the transcendent and eternal divine order of the Primordial Tradition.
Adam McLean is a well known authority on and enthusiast for alchemical texts and symbolism and is the editor and publisher of over 40 books on alchemical and Hermetic ideas.
This rare limited-edition deck is out of print.

I am available for live phone, Skype or chat consultations in 10-, 30- and 60-minute increments. I am located on the beautiful mid north coast of New South Wales in Australia. I am on AEST.
I am available for live phone and chat sessions at a per-minute rate or through Click4Advisor. Or if you prefer a flat rate session, I am available via phone (AUS callers only), chat or Skype through PayPal. My rates and chat buttons are available on my sidebar on the right.
Please email me to schedule an appointment if you choose one of the PayPal options or if you do not see me live. You can also add me to Skype:
[skype-status skype_id="caitlin77788″ user_name="Chrisalis" button_theme="addme_classic" button_function="add" use_voicemail="on" use_getskype="on"]
---
Want to read more articles like this? Visit my website: Ask the Astrologers
You can also read more of my articles right here on Psychic Scoop.
Comments
comments