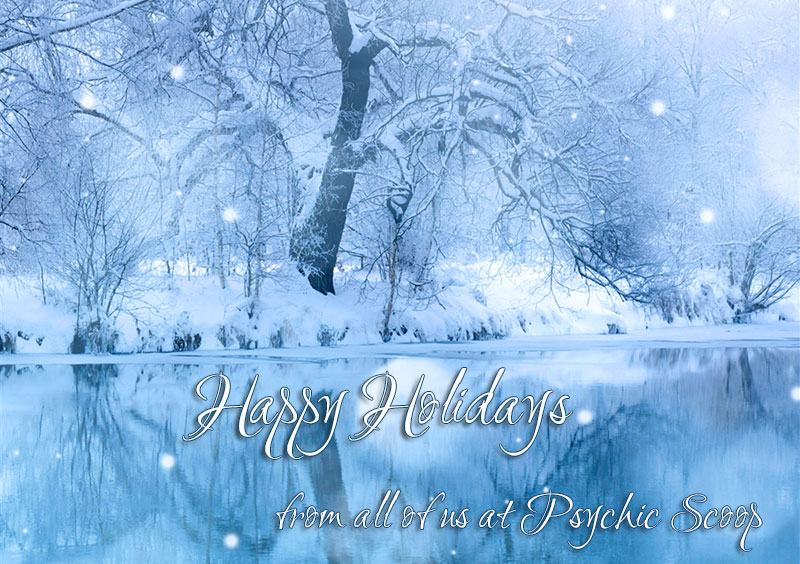 Are you looking for a last minute gift for that Special Someone? This year we're offering unique and personalized Holiday gift certificates that can be redeemed by your loved ones for any of the services offered on our site.
Gift Certificates can be purchased through any of the advisors on the site and will be digitally delivered to you in time for the Holidays.
They can be printed out or emailed to your loved one; the choice is yours!
If you're looking for a gift for that special someone who already has everything, who's hard to buy for, or who just wants to know what's in store for them in the coming year — and who doesn't? — this is the perfect choice for you.
Here's is an example of the Psychic Scoop Gift Certificate, which will be customized with your specific offer and personalized message: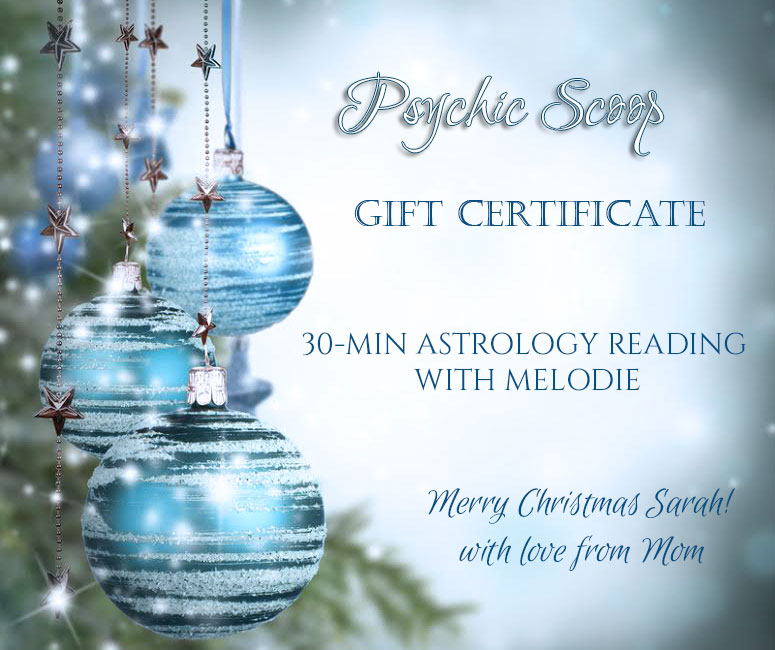 Gift certificates must be pre-purchased and must be redeemed within 90 days of purchase. They are valid only with the advisor originally assigned to.
Choose from the advisors in the sidebar at right and contact them directly to take part in this exciting offer.
Comments
comments