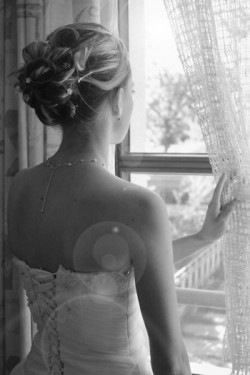 One of the most popular questions a psychic gets asked is, "Should I wait or move on?" and all its variations; should I wait on that guy who hasn't asked me out, should I wait for so-and-so to contact me, should I wait for my ex to come back?
While the analysis of each situation is different and complex, there are some basic things everyone should know about the energy of waiting and moving on, and this information is something that can be applied to ANY situation.
Should I Wait or Move on? Why We Block The Answer
When we feel like our efforts and existence are not netting the results we most desire, it's only natural to wonder whether we should even bother going down the same path.
Most of the time, when we ask this question what we really want to know is if if things could get better!
Have you ever been totally fed up with a situation and convinced that you need to move on only to be confused by self doubts or opposite thoughts later on? Have you ever been afraid to even really CONSIDER moving on?
Why does this happen? Whether we're merely pondering moving on, or whether we think we're ready to move on, the very nature of the words "move on" makes us think of endings, defeat, and loss and it makes us unconsciously want to hold on even more rather than face those scary feelings of termination and change.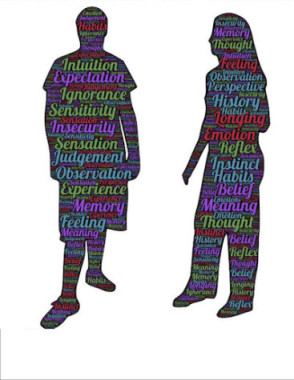 We all know that communication is a vital part of every relationship, but do you really know the meaning of the word, communication.
According to the Merriam Webster Dictionary, the correct meaning of communications is: "the act or process of using words, sounds, signs, or behaviors to express or exchange information or to express your ideas, thoughts, feelings, etc., to someone else".
What is doesn't mean is just talking or texting to each other.
Most couples will tell you they talk to each other, but I have to wonder how many actually listen, hear or understand what the other person is trying to convey.
There are many ways to communicate, some good and some bad. Do you know the difference? The best way form of communication is always face to face, but even that can fail if you aren't really listening, hearing or just paying attention.
Let's take a look at some things that might hinder or cause a lack of communication.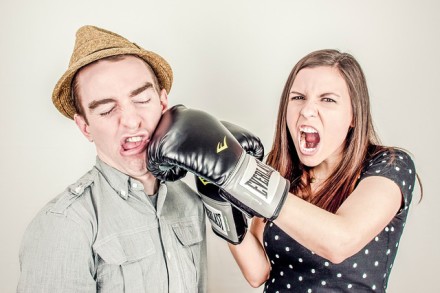 "My boyfriend and I had a terrible fight. I'm so sick of this. Is it over?"
We think of fights as horrible, destructive agents of relationship doom, and we want to avoid them at all costs. From our culture, to our personal histories, we learn arguments are a thing to fear. But what if we could see arguments as both normal and even helpful? Is there an alternative to arguments or a way to create harmony after one has already begun?
What is an argument REALLY?
Arguments are all unique combinations of different energies: misunderstandings, miscommunications, trapped emotions, or projections of past events. But they are also an alarm system that show us where something unhealthy or unworkable has been existing in our relationship in the same way that pain alerts our brain that we've touched a hot pot. Arguments highlight whatever we have been afraid or unable to clearly communicate in other ways.
A few years ago I started hearing a new kind of jargon from people seeking romantic guidance,  "What are his / her  intentions?" 
When I first started hearing it, it seemed like a weird question.   After all, relationships are organic, flowing and dynamic and people rarely have fixed "intentions,"  exact blueprints or robotic instructions of what they want and how they wish to proceed. Nope. Most people (just like you) are trying to understand another person, decide how they fit in their lives and protect their heart from hurt in the process.
I quickly tuned into the fact that what people really wanted to know was whether or not the person they were seeing was interested the same kind of relationship they were.  Does he want a relationship?  Is she interested in me the same way I am?   And while this might have been a more obvious process a few decades ago  (don't people talk openly anymore?)  modern dating has made figuring out how another person feels a more complicated and confusing process as dating (and social technology and social media) changes the relationship landscape.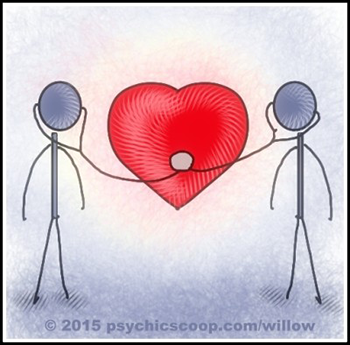 It's the beginning of another year and a time when many people are taking stock of their fitness, the health of their bodies, and pocketbook.
While it might seem more confusing or daunting to give our relationship a check-up than it is to get a check-up at the doctor's office, checking in and assessing the health of a bond is just as important and it doesn't have to be difficult.
Here are a few questions to help determine if your relationship needs some extra TLC or if emergency care is needed.
Is give and take in balance in my relationship? 
An imbalance of give and take in a relationship means that one partner often takes on the role of the giver who doesn't get anything in return and the other person takes on the role of the taker who doesn't give back.