Tarot Card of the Week:  April 24 – April 30, 2017
Nine of Pentacles
Nine of Pentacles, the card of the week, comes from one of my favorite decks, the Deviant Moon Tarot by Patrick Valenza.
The deck was given to me as a gift. At first look of the box, I wasn't sure I would like it but felt a pull to open it and now I use it a lot in my readings.
If you should be lucky enough to have the Nine of Pentacles come up in the present or future of your reading, it can mean something good in a monetary or material situation is coming your way.
Looking at the picture on the card, you see an independent and confident woman taking a walk with her little pet. There are pentacles dropping down around her indicating good things are coming to her.
The Nine of Pentacles represents The Lord of Material Gain, the element of Earth, the direction of North and the Season is Winter. The Zodiac signs are Taurus, Capricorn and Virgo. Dark grapes are the herbal associated with the nine of pentacles. Dark grapes are good for your blood, high in iron and the leaves are often used in astringents.This card usually signifies monetary / material gains. It can come from unexpected sources like an inheritance, winnings, settlements or monetary gifts.

Tarot Card of the Week: April 10 – April 16, 2017
King of Swords
There is strength in words this week, both written and spoken. The King of Swords has a very quick mind. He is intellectual, clever and in a state of activity.
This week you may find that you are constantly on the go, and it won't be because of the full moon energy. You have so many things to take care of that you don't get a chance to sit down. As soon as one thing I finished something else pops up to take your attention.
As can be seen from this image in the Connolly Tarot's version of the card, you have the capacity, imagination and intellect to see your ideas through but you may find there are so many things happening at once that you overlook something.
A list may help with this as you seem to be so inundated that what you miss is something that is needed and shouldn't be forgotten. If you keep in mind that Mercury has just turned retrograde, on the April 10th, then you get the idea of what you are up against.
So much to do, so little time to do it in and all the while you are fighting against communication mix ups.
Tarot Card of the Week: April 3 – April 9, 2017
Six of Cups
With Venus retrograding back into Pisces this week, dreams of yesterday and the past may be with you, as you find yourself lost in nostalgia and of times gone by.
An old friend or lover may come back into your life and reconnect with you.  Alternately you may feel the urge to reach out and touch someone from your past.
The Six of Cups — this version from Charissa Drengsen's Steampunk Tarot — speaks of memories from the past being triggered today. Possibly by an event — a song that reminds you of days gone by, a scene from your childhood, or a scent that comes wafting back and conjures up feelings of nostalgia.
Fun times and playfulness abound for you, and children may figure prominently for you with thoughts of your own childhood being triggered by their presence.
You will feel light hearted as if you don't need to worry about anything and in doing so you can throw from you worries that have been burdening you lately.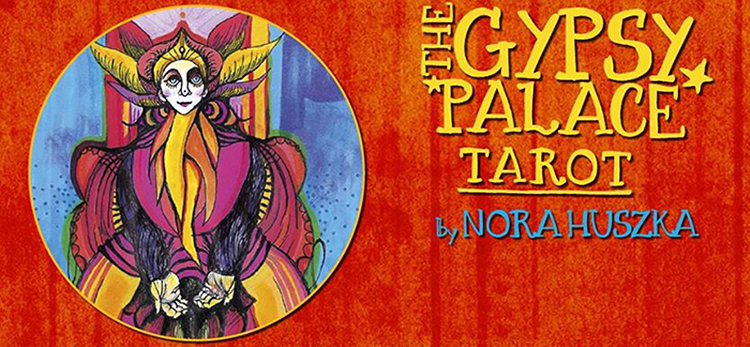 Tarot Card of the Week: March 27 – April 2, 2017
Knight of Pentacles
This week should see you taking a more serious look at where you're heading, with respect to your career, your professional goals, your education, your finances and your "brand."
The Knight of Pentacles is generally all about taking things slow and steady with a keen eye on the future and the discipline to keep "plodding along" as you move toward your destiny.
As with all the Court cards, this can be someone presently in your life (or coming in) or it can represent a frame of mind that's necessary for you adopt right now.
Don't make the mistake though of focusing too much on the nuts and bolts of achieving success. If there's any negative aspect that can be associated with this card it's usually the dearth of inspiration that can lead to getting stuck in a rut of tedium and routine.
But this Knight of Pentacles doesn't appear to be lacking in inspiration at all. We see him pausing at the onset of a vibrant and colorful path, reaching up to the heavens. Is he praying for guidance or expressing his gratitude?
Card of the Week: March 19 – 26, 2017
Rebirth
This week we honor the first day of Spring (for those in the Northern Hemisphere). This is known as the Vernal Equinox — representing a time when day and night are relatively equal in length. It marks the onset of a time for new beginnings and fresh starts.
The Vernal Equinox coincides with the Sun moving into Aries (which occurs on Monday, March 20, at 10:28 UT) and the beginning of Spring. The Sun in Aries signals a time to come alive and see the world through brand new eyes. It's a time for embracing life fully.
The Rebirth card — from Steven D. Farmer's gorgeous Earth Magic Oracle deck — depicts this energy beautifully, with the Goddess Ostara surrounded by lush emblems of virility and sacred symbols of Spring.
The rabbit and bird's nest represent fertility and birth. For Ostara (whose rescuing a baby bird and turning it into a magnificent hare is said to have led to modern day Easter Bunny rituals), these symbols have special significance.

Strength – The Journey of Inner Strength
This week, you might need to use your courage and inner strength to face something unpleasant, or you needed to face your fears and not let your fears devour you, or you needed to face someone who thought they could push you around.
You are the Hero, the Strength associated with a continuous cycle of change and the seventy-eight passageways of growth that will open up and lead you to explore new opportunities.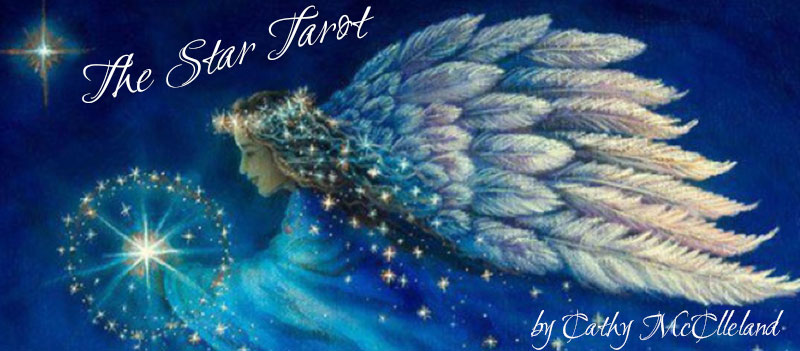 Tarot Card of the Week: March 6 – March 12, 2017
Five of Cups
If you are experiencing feelings of loneliness and isolation this week, you might want to ask yourself whether you're seeing the full picture.
The Five of Cups is often tied to feelings of disappointment and regret. You may be feeling shut out at time when you most needed to be let in; rejected at a time when you most wanted to feel included.
There may be some anger here as well, as in feeling duped in some way or betrayed. But in this version — from Cathy McClelland's gorgeous Star Tarot — the emphasis is more on what has been lost than on what can be gained.
The woman in this card focuses on the three cups spilled at her feet rather than the two that are still left and are overflowing with symbols of happiness and joy.
She can't even see them as she's so busy protecting herself from the elements (the rain and storm clouds brewing behind her) and focusing on what she's lost.