Tarot Card of the Week: June 26 – July 2, 2017
Lizard
This week you may find yourself needing to defend your belief systems to others. You may be called upon to stand your ground and express your views with courage and conviction.
This is not going to be the time to waiver or back down. It's all about standing up for what you believe in, even if you find yourself at odds with the masses.
The Lizard — or Seven of Branches in the Animal Wisdom Tarot — is associated with the Seven of Wands in traditional tarot. It's all about holding your ground and not allowing yourself to be backed into a corner. It's about refusing to take the easy way out or to concede defeat.
Look at how vibrant and colorful this lizard is. He's not about to be toned down or forced into complacency. His confidence may be bolstered by the branches that frame him on either side, but you can see that they offer little protection.
The rainbow behind him though says that he's standing up for something he truly believes in. His ideals are noble and his intentions are grand — even as he loudly proclaims them.

Here is the Psychic Scoop Weekly Astrology Forecast for the week of Jun 25, 2017 – Jul 1, 2017:
This week starts with a square between Mars (in Cancer) and Jupiter (in Libra) on Sunday. This aspect can be problematic. It's loaded with blustery bravado that can see you biting off way more than you can chew or promising way more than you can deliver.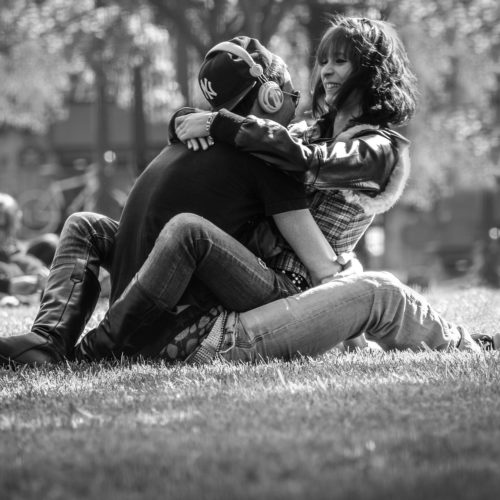 After months (years?) of hoping and wishing that you'd find the right person for a long-term relationship or marriage, you've finally met someone who seems different from the rest. They're smart, charming, funny, sexy and they like you!
You've been dating for a while and now the burning question in your mind isn't if you'll meet someone anymore. It's been replaced with a new question: "Now what?"
We all know that the most important mission in the first months of dating someone is to get to know that person more. It sounds simple, but in reality, we're often preoccupied by the fun of seeing someone new and if we DO ask questions within, it's usually wondering how much the other person likes us. Does he like me? Is he the one?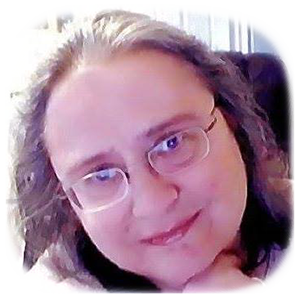 This Week's Featured Reader is Quiet Sound. She is a professional psychic who provides insight and clarity into many areas, especially love and romance. She has helped guide thousands of people with every aspect of their life journeys.
She strives to help her clients unscramble the confusion in their lives and others. She is able to hear the voices of spiritual guides and angels who relay messages about her clients' love and relationship situations to her.
She is able to provide insight into many areas, including lost loves, relationships, career, finances, family matters and more. She is able to tell her clients how others are feeling about them as well as initials of new loves coming into their lives (and when). She is a no-nonsense reader who tells it like it is.
Card of the Week: June 19 – 25, 2017
Summer Solstice
The Sun moves into Cancer this week (on Wednesday, June 21, 2017), marking the onset of the Summer Solstice as well as the longest day of the year.
This is measured by the amount of time between Sunrise and Sunset for those in the Northern Hemisphere; it's exactly the opposite (Winter Solstice and shortest day of the year) for those in the Southern Hemisphere.
This card — from Steven D. Farmer's gorgeous Earth Magic Oracle deck —  is called "Radiance" and honors the Sun's role in giving us the longest day of the year, i.e., the Summer Solstice.
When we think of the Sun, we think of warmth, light and life. It warms our spirits as well as our bodies; it brightens our moods as well as the outside world, and it brings life to our dreams and goals as well as to every living thing on the planet.
It refers to the wonder and glory of being alive. Of feeling warm, confident, radiant and spirited. Its attitude is that "everything is as it should be" today, for you and in the world around you.

Here is the Psychic Scoop Weekly Astrology Forecast for the week of Jun 18, 2017 – Jun 24, 2017:
This week starts with a Saturn / Mercury opposition on Sunday, just as the Sun sextiles the North Node and Uranus. The Sun's sextile to both Uranus and the North Node brings in the Uranus / North Node trine (which was partile on Saturday). And that's a good thing since the Saturn / Mercury opposition can be a bit of a downer or a rain-on-your-parade aspect.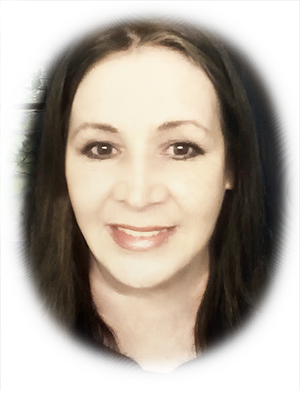 This Week's Featured Reader is Melodie. She is a professional astrologer and spiritual advisor with more than 30 years' experience. She is proficient in astrology, tarot, numerology, feng shui, the enneagram and many other mystery schools.
While she does consider herself psychic, she absolutely subscribes to the belief that we all participate in our destiny. For this reason her forays into the psychic sciences has repeatedly led her back to the fascinating, interminable and wondrous world of astrology.
She is a writer, teacher and counselor — but most of all a student — of this fascinating study. She has an extensive clientele, both locally and internationally, thanks to the advent of the internet age. She writes horoscopes and tarotscopes for numerous psychic sites. She is a member of AFAN, NCGR, ISAR as well as numerous other astrological organizations.
She is provides monthly tarot scopes on the Ask the Astrologers site, where she contributes to an advice column as well as articles on eclipses, retrogrades, ingresses and other astrological phenomena.