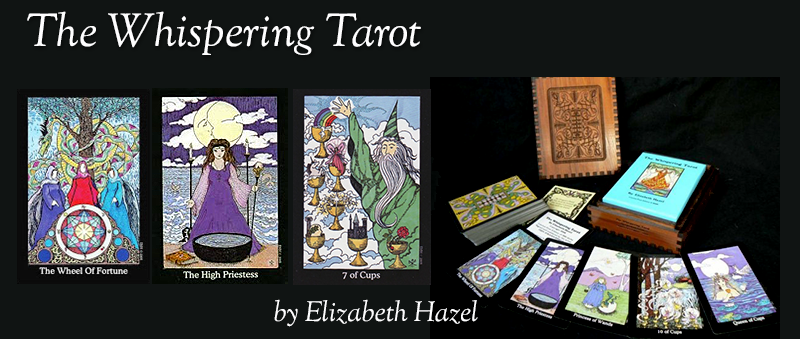 Tarot Card of the Week: Aug 21 – Aug 27, 2017
The Eclipse
This week's card honors the New Moon Total Solar Eclipse, which is taking place on Monday, August 21st at 28° Leo 52.'
The Eclipse card is the Whispering Tarot's version of the Moon card, which from an astrological perspective is tied to feelings, emotions, intuition and primal instincts, as well as the unconscious mind.
It relates to security issues and needs which can translate to insecurity, uncertainty, fears and apprehensions. And these are all emphasized in the Tarot's version of the Moon.
It can manifest as confusion, uncertainty or paranoia, especially when we try to analyze it logically, which is foreign to the realm of the Moon.
Just as we can't fully appreciate the beauty of the Moon in the light of day (consciousness), we struggle to grasp its archetypal meaning through the lens of logic or reason.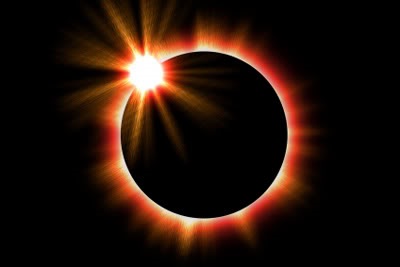 The Total Solar Eclipse (New Moon) occurs at 6:30 PM UTC in the zodiac sign of Leo at 28 degrees on August 21, 2017 and the energies of this Eclipse might linger for many months to come.
This Eclipse is related to the North Node Rx (the future) and makes you form a relationship with your dreams and desires to complete your soul work and your feelings might be put to the test.
The Solar Eclipse pushes you forward, allowing you to discover who you really are as well as what you can hope to achieve.

Here is the Psychic Scoop Weekly Astrology Forecast for the week of Aug 20, 2017 – Aug 26, 2017:
We've got a busy week ahead, with one planet (Saturn) changing direction, two planets (the Sun and Venus) changing signs, and the once-in-a-lifetime event that everyone's been talking about for months: a New Moon Total Solar Eclipse.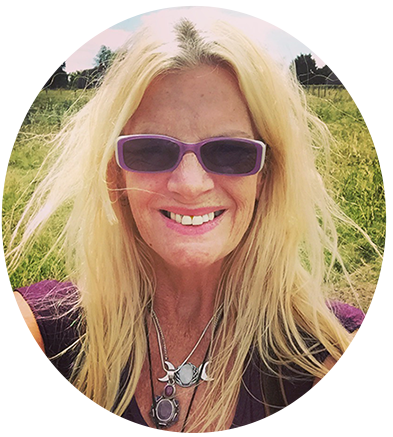 This Week's Featured Reader is Psychic Aura, a trained psychologist, relationship coach and Past Lives Therapist with certifications in Hypnotherapy, Psychology, Theta Healing and Law of Attraction Counselling. She is also a certified Yoga Teacher.
She has been reading in person and online for over 25 years. Her psychic abilities and psychological background have given her immense insight into the human condition. She loves doing Consultations for those who are looking to Grow, Renew, Reinvent and Re-energize in difficult and uncertain times. Her firm belief is that NOW is a time of opportunity!
Her style is a mix of Clairvoyance, Coaching, Counselling, Inspiring and ALWAYS empowering. She is clairvoyant, empathic, third generation psychic who has trained as a Certified Angel Intuitive TM and Medium with Doreen Virtue, the author of the Angel and Fairy Cards.

Here is the Psychic Scoop Weekly Astrology Forecast for the week of Aug 13, 2017 – Aug 19, 2017:
This week Mercury goes retrograde on Sunday at 11° Virgo 38′, bringing the number of planets (if you include Chiron) currently in retrograde motion to six. Mercury is dignified in Virgo, because it both rules and is exalted in that sign. But it's also often a little more problematic when it goes retrograde in its own sign, and this transit should be no different, since it's also opposing Neptune.
This Week's Featured Reader is Chrisalis. She is an international psychic with an extensive client base and also write articles and horoscopes for several psychic sites.
Her readings usually focus on the present and immediate future but also look at the past to see where the problems you are facing right now have originated. This can help you in finding your best way forward as it can show you how to change patterns in relationships and take control again.
Sometimes you may feel confused and not sure of your way forward. To help ground yourself before speaking with her you may wish to ask yourself the following questions. What is going on for me at the moment? What is it that I need or want? How do I make it happen? She feels it is good to have a focal point for yourself and where you are "at" after all this reading is for you even if it involves another person.
Chrisalis is open and friendly.She does not offer spell work. She believes we all create our own luck and we all have the power to choose our own destiny. Her readings follow what is in the confines of your own destiny but you have the ultimate decision in what you do with my advice.

Here is the Psychic Scoop Weekly Astrology Forecast for the week of Aug 6, 2017 – Aug 12, 2017:
We start the week on Sunday with a Gibbous Moon in Capricorn, which sextiles Chiron and squares Uranus before the day is through.  The Capricorn Moon represents a time for simplifying your life and removing all of the clutter that's accumulated in your life that may be hindering your progress.