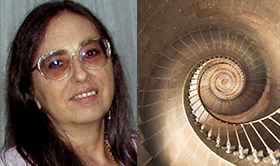 Hello my name is Ms. Yvonne. I received my abilities at a very young age having been passed down to me by my maternal great grandmother and paternal grandmother, however, I didn't know exactly how to use them. I started my spiritual journey in my early twenties, and have been on a constant quest to further my gift.
I've been doing readings and spiritual counseling for over 25 years. In the early 90's, I began to question my ability. I had to be sure I was actually getting the messages and not just projecting my own thoughts. I was fortunate enough to find a wonderful teacher that helped me reaffirm my true ability.
In 2003 I became an ordained minister through the Universal Life Church.
The messages I deliver to you are always honest and truthful, just as I receive them. I only ask that you be open to receiving them. If you are looking for someone to sugar coat or only give the answers you want to hear, I suggest you find another reader. If at any time during the reading you feel uncomfortable, please tell me and we will stop. I will only ask your name and date of birth, however, if you have a specific question you would like addressed, please let me know.
I am on a continuing journey to further my own spiritual self and development, allowing me to better help those in need. I use the tarot, angel cards, pendulum and my own intuitive ability to process the information I need to give you a better reading. Over the years I've compiled and use herbs, crystals and candles for use in my own healing and would be glad to pass this information to you. I do not, however, sell any of these items.
I value the opinions of my clients, and would appreciate you letting me know if you felt you received a good reading.
Disclaimer: These readings are not set in stone, but a guide to help you better design your future. The main thing to remember is you have free will to make the changes you need to have the life you want. I am only giving you information I receive and cannot be held responsible for decisions made by you the client.
Thanks for stopping by and I hope this is the beginning of a long and wonderful relationship.
Blessings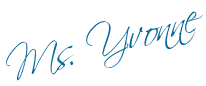 Sessions

I am available for live chat sessions. Visit my website, email me to schedule a session or come in for a personal chat. In most cases I'll get right back to you; and will never take more than 24-hours.

You can also read more of my articles right here on the Psychic Scoop website.