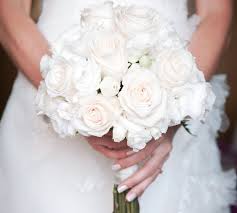 Did you know that your natal chart can give insight into any area of your life at any given time? Most of the questions that I get are of course, about romance and when it may present itself.
Others just want to cut to the chase and know, "Will I marry? If so, when?" Yes, your chart can show this!
As an astrologer, the first thing I would look at is the condition of your 7th house. The 7th house in astrology rules marriage or bonded relationships.
There first has to be the indication that you have marriage promised in your chart. I have found over the years of looking at charts there are some placements that can delay, prevent or outright deny marriage. I don't like to give a reading where I say "never" in cases of questions related to marriage or even having children. In this case, I would approach it from a viewpoint of this person may have some obstacles to overcome before they could realize marriage in their lifetime.
One of these hindrances that seems to be almost 100% in my research is one having a Void Venus. Venus is the planet of love and relationships and has rulership over the 7th house in the zodiac. When Venus in a chart is Void, it means that it is neither making or receiving any major aspects from other planets/luminaries in the chart. It can be akin to someone who just can't seem to get over the hump or get on the path to marriage. There are usually other reasons showing in the chart why they may not have marriage so apparent, and those would be discussed at the time of the reading. 
The next indicator that marriage may be delayed or denied is the planet Saturn in or ruling the 7th house. I have not found that this placement completely denies marriage though like a Void Venus. Most times, the person either needs to "grow into" the idea of marriage, needs to take their time, or mature. A lot of times when I see this type of Saturn placement, it usually means marriage to one whom you have an age difference with or you get married after your 1st Saturn return, which occurs around age 28. So, it is not uncommon that those who have this who do want to marry may put it off until they have their career (a Saturn thing!) and own life in order. I always think maturity when it comes to this sort of placement.
The Sun in a woman's chart is important in describing their partner, but also determining if there may be more than one marriage. More than one marriage can be seen also by the 7th house, and its ruler. A double bodied sign (Gemini, Sagittarius, Pisces) on the 7th can show more than one marriage in either a man or woman's chart.
The Sun in a woman's chart in a double bodied sign (as seen above), or applying to one or more oriental planets can indicate more than one marriage. An oriental planet is one in the 10th, 11th, 12th, 4th, 5th and 6th house of the chart.
For men, we look to the Moon and her applying aspects (although in this case we ignore the Sun) to get an idea of the type of wife he may have.
In all cases, the sign on the 7th house as well as the ruler in sign, house and its aspects describe the marriage partner.
After I have determined whether there would be marriage by looking at one's chart, the next obvious question from the client is "when"? Lucky for us, there is a formula for this!
First off, if a woman has her Sun oriental, meaning in the 4th, 5th, 6th, 10th, 11th or 12th house, the likelihood that she will have an early marriage or marriage to one younger is higher. If the Sun is occidental, being in the 1st, 2nd, 3rd, 7th, 8th or 9th house, this can show a later marriage or marriage to one who is older. For men, we look at the Moon in relation to the Sun. If the man's Moon is in the 1st or 2nd quarter or oriental, it can indicate early marriage. If in 3rd or 4th quarter and occidental, marriage may be later in life or to one older.
When one is entering a "marriage" phase in their life, their chart will often show this. The 7th house as well as its ruler will typically be activated by transit or progression. The Vertex is also usually affected since this point in one's chart when activated by a major transit/progression can show a "turning point" in life. The Sun/Moon midpoint is also often affected in charts of those who marry.
Let's look at an example of marriage in a chart so that you can get a better idea of how there will be a common theme as well as a lot of "action" going on when one is in a marriage cycle. For this article, we will use Jennifer Aniston's marriage to Brad Pitt.
We will be looking for:
indicators to her 7th house

indicators to her 7th house ruler, Mars

indicators to her ascendant

indicators to her ascendant ruler, Venus

activation of her Vertex

activation of her Part of Marriage and Part of Spirit

indicators to Venus, planet of marriage

indicators to her natal Sun, ruler of marriage partner
Looking at Jennifer's chart for the day she married, she has quite a few of these movements in her chart that definitely show 2000 was a year she would marry! Below is her chart with the transits, secondary progressions and solar arcs for that day:
First, the transits. Transits are where the planets are in the sky that particular day. We take those and compare them to one's chart to see what may be impacting them at that point in their life. I am only going to include the outer planets in the transit analysis, because these weigh heavier than the quicker inner planets would, and would bring life changing events to the person:
transiting Saturn opposed her natal Mars, ruler of her 7th house of marriage

transiting Pluto trined her natal Venus, ruler of her ascendant

transiting Uranus squared her natal Mars, ruler of her 7th house of marriage

transiting Pluto opposed her Vertex-the Vertex in one's chart when activated by a heavy transit (meaning by an outer planet) or progression can show a predestined event taking place or change in destiny

transiting Neptune trined her Vertex and transiting Jupiter conjuncted her Vertex
It is interesting that she had not only a transit from Saturn which typically can show stability or something solidifying, but also Uranus affecting her 7th house ruler. Both of these aspects from Saturn and Uranus are considered "hard" or difficult aspects and usually push someone to act. Pluto affecting her Venus shows a major life change and since it is in the 2nd house of finances, assets and self worth and also ruling the 8th of combined income, this pairing with Brad was definitely going to catapult them to heavy hitters in the business. Many reports have called them a power couple in Hollywood when they were married. Funny, they now say the same about him and Angelina! They did form a production company together, so, this transit makes sense from that standpoint.
Next, we look at the secondary progressions she was having at the time she married. Secondary progressions are calculated as a day for a year. So, one takes the birth date in the ephemeris (a guide showing where the planets are daily) and counts down each day until they arrive at the person's age. Progressions show where the person is at that age and what events may unfold. During this time in 2000 her secondary progressions that brought about marriage were:
progressed Venus was on her natal 7th house cusp, the house that rules marriage, and Venus rules her, as it is the ruler of her 1st house or ascendant

progressed Moon was exactly conjunct her natal Sun, general ruler of marriage in a woman's chart. A conjunction is when 2 planets (or in this case, luminaries) are in the same sign and close if not exact in degree. The Moon in her chart rules her 10th house – the 10th is your public persona, and this point in one's chart is often activated when one marries

progressed Sun, ruler of marriage in general opposed Pluto

progressed Moon exactly squared her natal Mars, ruler of her 7th house of marriage

progressed Venus, ruler of her ascendant squared her midheaven or 10th  house
With the above secondary progressions, we can see again, that marriage was promised during this time in her life. Many can have "marriage" indicators going on in their chart: one example would be when progressed or directed Sun or Venus make an aspect to each other. This does not necessarily mean one would marry though. Reason being, is the 1st house and ascendant ruler has to be involved for it to manifest on a personal level.
Every person you know or encounter in life is IN your chart: friends, siblings, every relative, parents – sometimes a general marriage indicator may be showing them marrying not you!
You not only have to have a number of indicators, but, they have to bring the ascendant or its ruler into the mix for it to be pertaining to something you will experience personally. I found it really interesting that the progressed Moon involved her Sun and Mars exactly (both were at 23 degrees) because the progressed Moon is only in that degree for a month!
Solar Arc Directions is another way to progress the chart as well. To do this, we move every natal planet and the angles of the chart (1st, 4th, 7th and 10th houses) one degree for each year of life. Then we see how the solar arc planets are affecting the natal planets. Again, she had a lot of activity that brought forth her 7th house ruler, as well as Venus, her ascendant ruler:
solar arc Pluto on her ascendant or 1st house cusp – this can show a major shift or life change, even a move. Pluto is a planet about transformation, and certainly, marriage can do that!

solar arc ascendant conjunct natal Mars, ruler of her 7th house of marriage

solar arc Moon square her Ascendant – Moon ruling her public image and persona 10th

solar arc Mars, ruler of her marriage 7th, squared natal Pluto

solar arc Mars sextiled the ascendant (typically in solar arc theory we do not use the easy aspects such as a sextile, but, I included it here only due to Mars being the ruler of her marriage house)

solar arc Saturn square her natal Sun, general marriage indicator
I don't want to go into her Solar Return for that year, but, it is also interesting to note that she had her natal Mars conjunct her solar return 7th house cusp!
There are other things that can contribute to determining when one would have a marriage cycle and this involves the Sun/Moon midpoint, Part of Marriage and Part of Spirit. All of these were activated in 2000:
transiting Jupiter was trine her Part of Marriage – Jupiter is the law, and the legal part of one getting married and will often be included when one marries

transiting Neptune trined her Part of Marriage

solar arc Saturn trined her Part of Marriage

solar arc Sun, general indicator of marriage partner squared her Part of Spirit

solar arc Mars, ruler of her 7th house of marriage, conjoined her Part of Spirit

solar arc Jupiter conjoined with her Part of Marriage

solar arc Uranus conjoined her Part of Marriage

solar arc Moon conjoined her Sun/Moon midpoint – this point in the chart is often activated when one marries

solar arc Saturn trined her Sun/Moon midpoint
Unfortunately, I don't think either of them consulted with an astrologer about their wedding date/time. There are some issues with the chart – most importantly – Venus, ruler of marriage and the 1st house in the marriage chart opposing Uranus, the planet that rules divorce! Also, the ruler of the 7th, which is the marriage house in this event chart, is in Cancer, which renders it in its Fall – meaning this marriage really was going to have a hard time of things! If we progress the marriage chart, Mars moved to oppose Neptune – planet of deception, illusion, addiction and even the movies within 5 years. We all know how it ended – he fell in love with another on a movie set! There is also another formula that I have learned that can determine turning points, difficulties or even separation in marriage. In Jennifer's chart, Mars, ruler of her 7th of marriage, conjoined Neptune in 5 degrees or years! They split up in 2005 – 5 years after they married. Astrology is uncanny at times!
Do I think she will marry again? I sure do! Right now, her chart is being activated again with transits and progressions that are going to bring this into her life again. Just glancing, her Vertex is being transited by Saturn and Neptune; her progressed Sun is conjoined with her natal Venus and her progressed Venus is exactly on her 7th house cusp, and solar arc Mars ruler of the 7th is exactly square her Venus! Let's see if she ties the knot again (I know she recently got engaged) in the near future!
So, when will you have a marriage cycle? Will you marry? As you can see, astrology can map that for you!
If you would like your 7th house analyzed, you can order by clicking HERE. The price for this service is $99 and includes a full detailed analysis of your 7th house as well as predictions. I do these readings via email and they are not computer generated reports. I do all the research and writing. Most 7th house readings are between 10 and 15 pages long.  I will need your full birth data: birth date, time and place.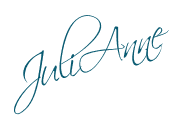 ©Genuine Guidance Any reproduction of this article in part or whole must be obtained in writing and the author credited
Sessions

I am available for phone, Skype or chat readings by appointment, at your convenience. Please email me or chat with me now! 
Please also visit my website Genuine Guidance.
You can also read more of my articles right here on Psychic Scoop.

I look forward to chatting with you!
Comments
comments