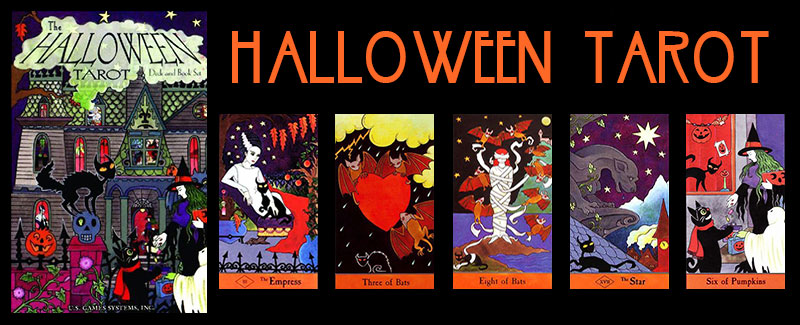 Tarot Card of the Week: Oct 31 – Nov 6, 2016
Judgment
The celebration we think of today as Halloween, All Souls Day, All Saints Day and Day of the Dead have roots in an ancient celebration that began around the 5th century BC in what is now Ireland.
Ancient Celts celebrated a festival called Samhain (pronounced Sow-en) which means "summers end" – it marked the beginning of winter and the start of The Celtic New Year between the nights of October 31st and November 1st.
This holiday was seen as a time when the veil between the spirit world and our own was the thinnest and spirits were said to be able to visit the realm of the living during this time.
Costumes, feasts, divination games, and bonfires marked a time of the year when the abundance of summer gave way to the darkness of winter, when a ripe new year was beginning, and a renewal of spiritual interconnectedness took place within families. It was the perfect time to do divination and take a look at the year ahead
So this week, our card (from the wonderful Halloween Tarot) is not only about this weeks energy but it also gives us clues to the themes we can expect to keep growing and expanding over the next year as well.
The Judgment card is all about reawakening, about being released into new life. It's about absolution and blessing, about setting aside patterns that have been limiting and embracing a totally new path.
This card indicates that we're just about to enter a new and extremely important stage of development. This also means that an awakening is occurring in your personal life (or about to occur) in which you're aware of the path that is most key and vital to help you find contentment and open your heart.
Almost always this kind of awakening allows you to understand just those elements of your life that are working for you, and also the ones that aren't. You may have some amazing epiphanies about your next steps and the projects that are coming around the corner. A sense of awareness awakening will help you put the past several months into perspective and help you let go of any guilt, anger, pain or sadness while still learning from the choices that you made and allowing you to see where you can improve or change your path for the better.
You might think to yourself, "It all makes so much sense now, I know exactly what I learned from all this and I'm ready to take on my new tasks and goals and make the changes I need to make!" You understand the role that the past has played in your life up until now, but you feel cleansed and refreshed. You're no longer willing to carry around the same old feelings of hurt, bitterness or painful indecision.
This can indicate that major life changes are taking shape in your life be that a change of residence, a change you want to make in your relationships, career or health. You might have felt like you were at some big crossroads but not sure where to go but now you getting a clear message. The judgement card is not about leaping willy nilly or making rash and impulsive decisions (which might have plagued a lot of us last week!) it's more about using our energy, heart, intelligence and intuition to guide us in a reasonable way one step at a time.
If you would like a personal reading about personal themes in the week or year ahead, or if you'd like to ask about personal relationships please visit me for a personal reading. Note:  In my readings, unless you ask for a tarot card lesson or draw,  I don't use tarot cards; I tap into energy and emotions to identify patterns and help you create a practical plan of action that empowers your creativity in your life path.
© 2016 Willow Brilliance in Sight/Psychic Scoop
Check out my website and BLOG for more goodies!
---
The Halloween Tarot is a Rider-Waite-based Tarot deck in the theme of the American Halloween holiday.
Created by Karin Lee (author) and Kipling West (illustrator), this whimsical deck is done in lots of black and orange, with vampires, skeletons, bats and jack o' lanterns all throughout.
Follow the black cat through the Halloween Tarot! The artwork conjures up all that's fun about Halloween. The Minor Arcana suits are Pumpkins, Imps, Ghosts, and Bats.
This deck was published by US Games, and is also available in a Tarot in a Tin.
I'm available for personal readings and chat sessions.
Please email me or chat with me to schedule an appointment for a 10, 15, 30, or 60 minute session.
you can visit with me via my chat messenger that anyone can use.
Please let me know your time zone and the times most convenient for you.
Want to read more articles like this? Visit my website:Brilliance In Sight.
You can also read more of my articles here.
---
Willow is a natural psychic who's been studying and practicing metaphysics for over 25 years.
In addition to working with local clients and students, she is able to consult with clients all over the world. She is also phenomenal artist, writer and teacher who contributes to numerous websites.
She is available for chat and phone sessions, offering a variety of payment options. Learn more about her and schedule a session with her through her
Psychic Scoop
profile page.
Comments
comments