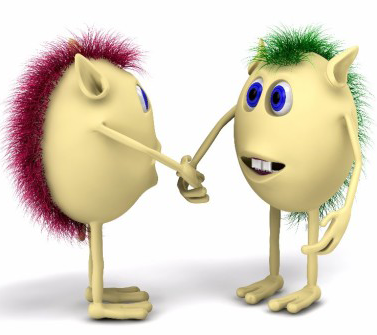 Venus retrograde is here again… Murphy might be hanging around, so be careful with the decisions you make regarding personal and professional relationships, but also the decisions you'll make spending your hard earned money!
Retrograde motion refers to a planet that appears to be moving backward as seen from the Earth. Symbolically, it signifies "unfinished business" or the "do-over" and as the opposite of direct motion, it allows something to be done over again.
Venus turns retrograde every eighteen months. During this time you might be attracted to someone or something you really want; however, you might run into a restriction that won't let you achieve what you desire.
During Venus retrograde, you might feel like you got hit with the "Cupid Love Arrows"! Temptation might make you start an affair, or buy something you don't need! You meet the journey of Venus, the beauty of a relationship that finds the right balance, or the beast of a relationship that cannot achieve balance.
This retrograde might bring a new romantic relationship, a sudden engagement, a sudden marriage, a relationship snafu (arguments and disagreements), a relationship breakup, separation or divorce.
Venus retrograde will also affect your finances, such as how you spend your money, or how you save it. You may have an unexpected run of bad luck, or you may make bad business decisions, or spend too much money!
Venus turned retrograde on July 25, 2015, and will turn direct on September 8, 2015. Venus retrograde brings you into learning lessons, the time to evaluate personal and business relationships and resolve existing or unresolved problems.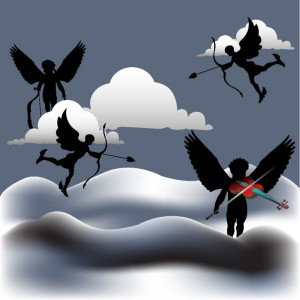 On July 31, Venus, the planet of love, needs, wants and desires backpedaled into the zodiac sign of Leo. Fiery Leo rules the 5th house of romance, risk taking, love affairs, creativity, fun, hobbies, gambling, and children.
Venus in the sign of Leo brings out romantic and fiery desires. This may be the time when someone comes back from the past, or you might contact someone from the past, or you might meet someone new that will sweep you off your feet, or you will sweep someone off their feet!
Mars, the planet of action entered Leo on August 8. You might decide to throw yourself into a spontaneous moment! This might be the time when you're going to feel like the brave pioneer on a new adventure.
Remember, this is the time to evaluate, rather than jumping into something hook, line and sinker, and learning a new lesson.
With Venus (the feminine planet) and Mars (the masculine planet) in the zodiac sign of Leo, you meet Cupid (Venus + Mars). Cupid might be hovering amongst the clouds! When Cupid arrives, a potent energy of love begins to brew beneath the surface and is ultimately unleashed.
My friend started a new romantic relationship right before Venus turned retrograde and decided to take another chance with love. I told him to be very careful because the timing was not good, Venus was in the shadow period before turning retrograde, but he said he was going for it hook, line and sinker, because she was the "ONE!" She was a Taurus zodiac sign and ruled by the planet Venus and loved beautiful things!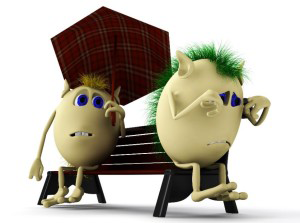 Venus retrograde was not going to stop him, he fell in love again and took a big chance and got engaged.
Shortly after his engagement, Venus turned retrograde and he married rather quickly! The relationship started out like a whirlwind and he found himself spiraling in lust, and spending excessive amounts of money on jewelry and clothes for his new bride!
She ended the marriage quickly, at the time when Venus went direct!
The engagement and marriage lasted about 60 days!
During the time when Venus was retrograde, he made poor decisions with love and how he spent his money. He felt rushed and wanted to get married. He went through a divorce, and his saving account got drained, and after it was all said and done, he realized he met Murphy and got conned!
I am available for live chat, phone or Skype sessions. Please feel free to email me to schedule a session if you don't see me live. I look forward to speaking with you!
You can also read more of my articles here.
---
Comments
comments