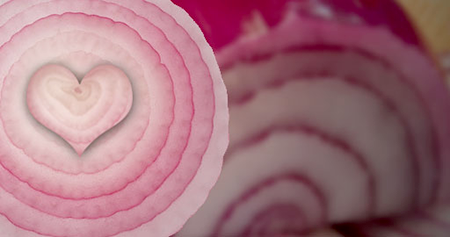 We all have dreams, goals and aspirations. Many of these dreams revolve around interpersonal relationships.
The desire for love, happiness, a family and security drives us to seek out people and situations that will ultimately lead to this.
The important thing to remember is that it takes time to establish a solid and stable connection.
Problems arise when we become so tired of waiting, so keen to have what we want, that we jump into situations based purely on face value, the exciting potential, the promises and statements that people make when they are keen to impress us and reel us in.
It's a little like seeing a picture of a used car online and sending the seller the full payment before looking over and test driving the car. It may be a car that you really want, it may APPEAR to be a great purchase and you want it NOW – but it really is a case of 'buyer beware'.
If it seems too good to be true – it probably is!
When we meet new people we put forward the best version of ourselves. This is a fun and exciting time but energetically it is not sustainable in the long term. Plans may be shared, promises made, this is a wonderful time but needs to be balanced with common sense.
Do you REALLY know who this person is?
Have you seen many aspects of their life or just how they behave when they are around you?
Are you ignoring red flags?
In the case of online interactions have you actually met face to face and spent time together?
Clients often call me when cracks start to appear in what they thought / hoped was a 'dream come true'. They fell head over heels in love with what they were being shown and promised in the very early stages, without considering that as wonderful as it may be, it takes an enormous amount of energy and is not sustainable in the long term.
It doesn't always mean that the relationship is doomed. Getting to know someone is like peeling away the layers of an onion. As each layer is removed, the shape changes slightly, the dimension is altered. You are getting closer to seeing what lies beneath all of those layers, what lies at the heart.
Problems arise when you refuse to acknowledge what you are being shown and yearn for the person you met – the person who was trying very hard to be the best possible version of themselves.
You may find that as those layers peel away you are realising that this person is not who you thought they were, not who you hoped they would be, and not someone you want to be with. If things reach this stage, the ONLY option is to detach, NOT hang in there trying to coerce and manipulate someone into being what you want them to be.
When you meet someone new, take your time. Peel away each layer slowly and get to know every aspect of them BEFORE you invest your heart.
If it Seems Too Good to be True
by
Arrange a psychic reading with me
Like this article? Read my book Relationships, what YOU need to know!
This article also appears on my website.
Please 
email me
 to schedule an appointment or
visit my website
.
I am available by appointment only and I can offer sessions often at very short notice via Skype. Once we are connected on Skype, subsequent sessions can be arranged via Skype chat when you see me available.
PLEASE DO NOT CALL ME UNLESS YOU HAVE AN APPOINTMENT FOR A READING. APPOINTMENTS ARE MADE VIA EMAIL ONLY. THE REASON FOR THIS IS THAT RANDOM CALLS CAN INTERRUPT PAID SESSIONS WITH CLIENTS.
---
Please visit my website.
You can also read more of my articles right here on the Psychic Scoop website.
I am a published author, certified Theta healer and Psychic. My aim is to leave you enlightened and empowered by taking control of your own life. YOU are the author of your destiny! My readings require you to accept that YOU have the power to change the course of your life and nothing is set in stone.

I have written a book: "Relationships: What You Need to Know" and also have my own thriving psychic and relationship oriented website. I am available for skype, chat and phone sessions, offering a variety of payment options.
Latest posts by Fiona Beck (see all)
Comments
comments