Tarot Card of the Week: Sept 21 – Sept 27
Temperance
The card for this week, Temperance, is from The Housewives Tarot by Paul Kepple and Jude Buffman. It is the number 14 card in the Major Arcana. Its ruling sign is Sagittarius, would signify the letter S and tells us patience, adaption, tempering balance or bringing together of two opposites.
Let's take a look at the imagery of this card, which brings all the ingredients into the sturdy mixer to combine together for the balance we need. Add equal parts of joy and sorrow, anger and forgiveness, justice and compassion. Mix on high for two minutes until well blended.
Temperance is a delicious and healthy combination of opposite sides of the spectrum – a heaping helping of compromise or cooperation in marriage, relationships or partnerships. Spoon this mixture into every aspect of your life.
This card can either mean you need to find balance within yourself, or are working to achieve the balance you need. It's all about working through whatever issues may be causing you to feel unbalanced.
Once you have balance in your own life, you can begin to find the balance and harmony in the things that surround you.
The Temperance card is telling you to be patient, don't make hasty decisions or rush into things without first taking the time to evaluate the information at hand. You may need to draw on your own inner strength and logic to get the best outcome for a successful endeavor.
In relationships of any kind, it might be calling for you to make a compromise. While you feel your way is the right way, consider things might work better by combining both ideas into a more harmonious collaboration. In all relationships there has to be compromise, give and take on both sides in order for it to work best for both parties.
This is especially true in a love or romantic partnership, one or the other partner cannot have complete control or the relationship will have problems.
In a work environment, while it's important to be an individual with good work ethics, it is also vital to be a good team player. Adding to others ideas, providing support and working together will help to make the business a success.
In many of the older traditional tarot decks, Temperance is often called Alchemy, or the chemistry of getting the right mix of life ingredients to find the correct balance. If you are not happy with yourself, feel your life is in balance, you can't possibly find happiness with others. Once balance is achieved, you will find peace and harmony.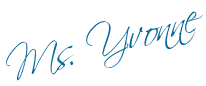 Paul Kepple and Jude Buffman, also known as Headcase Design, made their debut as writer-illustrator with The Housewives Tarot. You can find the deck at The Housewives Tarot website,  or on Amazon by clicking the picture of the deck.
Sessions

I am available for Live Chat sessions or you can Email me to schedule a session.
In most cases I'll get right back to you and it will never take more than 24 hours.
If you see I'm online and available, please come in for a chat. I do not give free chat readings, please don't ask. I am on the West Coast of the US, so please use the clock on the right to co-ordinate the time zone.
Want to read more articles like this? Visit my website: Readings by Ms. Yvonne.
You can also read more of my articles on Psychic Scoop
Comments
comments