Tarot Card of the Week:  April 24 – April 30, 2017
Nine of Pentacles
Nine of Pentacles, the card of the week, comes from one of my favorite decks, the Deviant Moon Tarot by Patrick Valenza.
The deck was given to me as a gift. At first look of the box, I wasn't sure I would like it but felt a pull to open it and now I use it a lot in my readings.
If you should be lucky enough to have the Nine of Pentacles come up in the present or future of your reading, it can mean something good in a monetary or material situation is coming your way.
Looking at the picture on the card, you see an independent and confident woman taking a walk with her little pet. There are pentacles dropping down around her indicating good things are coming to her.
The Nine of Pentacles represents The Lord of Material Gain, the element of Earth, the direction of North and the Season is Winter. The Zodiac signs are Taurus, Capricorn and Virgo. Dark grapes are the herbal associated with the nine of pentacles. Dark grapes are good for your blood, high in iron and the leaves are often used in astringents.This card usually signifies monetary / material gains. It can come from unexpected sources like an inheritance, winnings, settlements or monetary gifts.
Please understand it might be you are inheriting special treasures from a relative that may not be valuable as far as money but have a high sentimental value to the family. It can mean unearned income meaning alimony, dividend and such. If you get this card, you might want to take a chance and buy a lottery ticket.
The Nine of Pentacles is one of those cards we all want to see come up in our reading. It is a sign of abundance and good fortune. Did you notice I said the lady in the card seem independent and confident? This is a card showing wealth and independent female, one who knows what she wants in life and puts her energy into succeeding.  She was walking with her pet because this card is one of pet lovers and can mean it's time to get that pet you've been wanting.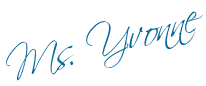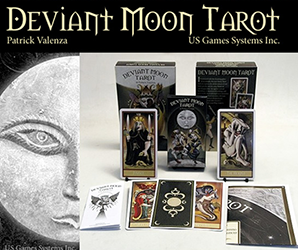 This weeks card, the Nine of Pentacles, comes from the Deviant Moon Tarot by Patrick Valenza. The deck is available through the Deviant Moon website and also through the publisher, U.S. Games.
You can follow and like the Deviant Moon Tarot's Facebook Fan Page.
Sessions

I am available for Live Chat sessions or you can Email me to schedule a session.
In most cases I'll get right back to you and it will never take more than 24 hours.
Want to read more articles like this? Visit my website: Readings by Ms. Yvonne.
You can also read more of my articles here on Psychic Scoop.
Comments
comments