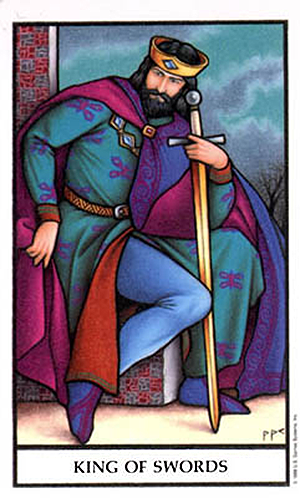 Tarot Card of the Week: April 10 – April 16, 2017
King of Swords
There is strength in words this week, both written and spoken. The King of Swords has a very quick mind. He is intellectual, clever and in a state of activity.
This week you may find that you are constantly on the go, and it won't be because of the full moon energy. You have so many things to take care of that you don't get a chance to sit down. As soon as one thing I finished something else pops up to take your attention.
As can be seen from this image in the Connolly Tarot's version of the card, you have the capacity, imagination and intellect to see your ideas through but you may find there are so many things happening at once that you overlook something.
A list may help with this as you seem to be so inundated that what you miss is something that is needed and shouldn't be forgotten. If you keep in mind that Mercury has just turned retrograde, on the April 10th, then you get the idea of what you are up against.
So much to do, so little time to do it in and all the while you are fighting against communication mix ups.
There is a sense of spirituality to the colours of the flowing robes which are layer upon layer suggesting there are many depths to circumstances that arise this week. Don't just take something at face value. The gleaming sword almost touching the temple shows that as soon as a thought is perceived then action is taken. There is precious little sitting about for you, even though you may try to sneak a rest here and there.
Not everything will be about words though. The gem on the crown covers the third eye which means that your intuition is well and truly at play. Trust it and give it credence, because in the end it may be all you have to rely on.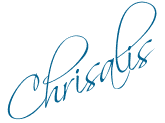 ---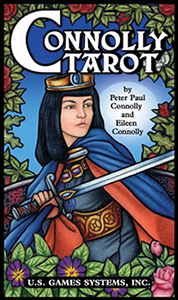 This week's card — King of Swords — comes from the Connolly Tarot by Eileen and Peter Connolly.
Eileen is a prolific writer who has penned several other tarot books and has also joined forces with her son Peter Paul on the beautiful Feng Shui Tarot. 
Both are highly recommended.
This deck is published by US Games. 
---
I am available for live phone, Skype or chat consultations in 10-, 30- and 60-minute increments. I am located on the beautiful mid north coast of New South Wales in Australia. I am on AEST.
I am available for live phone and chat sessions at a per-minute rate or through Click4Advisor. Or if you prefer a flat rate session, I am available via phone (AUS callers only), chat or Skype through PayPal. My rates and chat buttons are available on my sidebar on the right.
Please email me to schedule an appointment if you choose one of the PayPal options or if you do not see me live. You can also add me to Skype:
[skype-status skype_id="caitlin77788″ user_name="Chrisalis" button_theme="addme_classic" button_function="add" use_voicemail="on" use_getskype="on"]
An earlier interpretation of this card first appeared on the Ask the Astrologers website. 
Comments
comments