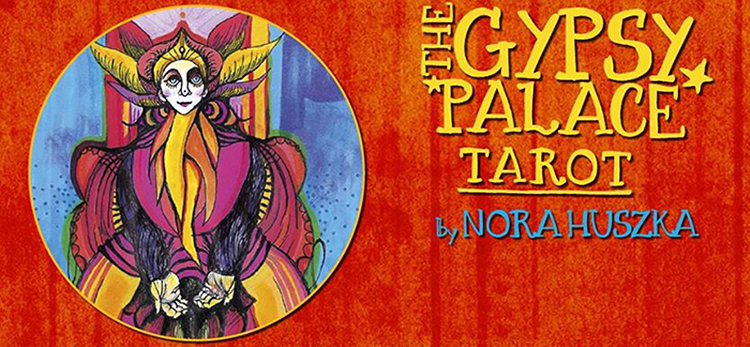 Tarot Card of the Week: April 18, 2016 – April 24, 2016
Five of Wands
With Mars and Pluto both now retrograde, you may find that your competitive urges are not only being reawakened this week but also potentially misguided and misdirected.
These are both very passionate archetypes (with Pluto being the higher octave of Mars). But the stationary retrograde energy can  force it inward, and as you know what goes in must always come out.
It can magnify their respective impulses: anger, aggression, impatience and combativeness (Mars) and power, control, intensity and forcefulness (Pluto).
It can see you fighting for the sake of fighting, acting without thinking, or ignoring repercussions. It can manifest as refusing to see another's point of view or being so invested in your own that you fail to hear them out.
On the up side, these transits can increase your natural confidence and self-esteem. They can see you feeling invincible, to the extent that you're willing to put yourself out there — letting nothing stand in your way. But on the downside they're potentially careless and reckless — especially if you allow your ego to take charge.
The Five of Wands — this version for the beautiful Gypsy Palace Tarot — refers to conflict, strife and competition: forcing your will on others, trying to be heard above the "roar" of opposing viewpoints and struggling against cross-purposes.
You may have to look at where you may have been pushing your views forcefully onto others. You might not even realize that you're doing it, yet your actions can translate as pressure, at at least on some subconscious level.
Petty squabbles can erupt into major arguments because no one's actually listening to what anyone else has to say.
The important thing to remember is that most disagreements are based on misunderstandings in the first place. The inability to put ourselves in someone else's shoes –- coupled with the need to be heard — is behind almost every argument out there. And this combination can be a recipe for disaster.
These retrogrades can exacerbate whatever impatient, combative and aggressive tendencies you already have and turn them against you.  Because of this, there may be certain topics that ought to be automatically off limits this week. Like politics and religion. Not because they're unimportant, but because everyone involved is going to be already so invested in their own point of view that absolutely no progress can be made.
.
---
This week's card — Five of Wands — comes from the beautiful Gypsy Palace Tarot, designed by Nora Huszka. The creation and marketing of this deck was the result of a successful campaign and funding through Indiegogo.com.

A new deck — the Starlight Dragon Tarot — designed in collaboration with Steph Engert — is now in development, also through Indiegogo. 
The Gypsy Palace Tarot can be purchased directly from her Nora's website, or from her Etsy storefront. This deck is also available for download through the Galaxy Tone website. 
Be sure to check out her Youtube channel and visit and like her Facebook too!
I am available for live phone, Skype or chat consultations in 30 and 60 minute increments at the rate of $3 per minute for 30 minute sessions and $2.50 per minute for 60-minute sessions. I am also available for phone or chat through Click4Advisor at $3.99 per minute.
Please note that I do not offer free readings and these are the lowest rates you will find me at online. I am located in the US, in the Eastern time zone.
Feel free to pop into my chatroom if you see me available live, or email me to schedule a session if you don't. PayPal and Click4Advisor links are accessible through the sidebar on the right.
» Get Skype, call free!
Want to read more articles like this? Visit my website: Ask the Astrologers
You can also read more of my articles right here on Psychic Scoop.
I am a professional astrologer and spiritual advisor with more than 30 years' experience. I am proficient in astrology, tarot, numerology, the enneagram, feng shui, and many other mystery schools. I am available for chat and phone sessions, offering a variety of payment options. Learn more about me and schedule a session with me through my
Psychic Scoop
profile page.
Comments
comments