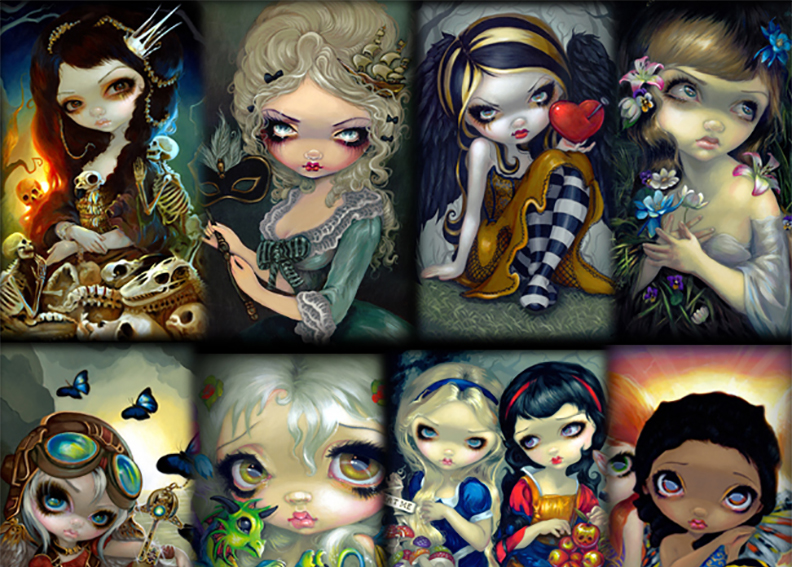 The  Moon — June 17 – 23
This week we offer a look and interpretation of the Moon as depicted in the Beautiful Creatures Tarot created by,  J.R. Rivera  (Author), Jasmine Becket-Griffith  (Illustrator).
In this illustration the little nymph sits cold and alone. She feels a little fearful as the dark energies or forces "outside" herself bring her to a low vibration.
This week, you may want to reflect on the energies that could be influencing you, particularly the dark thoughts or feelings you may be having regarding a certain circumstance or situation.
The Moon in the Tarot often represents your "shadow self" your darker side, or your tendency to have a few negative thoughts. You may be fearful of your surrounding or not feeling like you are in control of a situation.
Others around you, like the card shows—outside forces—could be putting you in a position of fear or negative thoughts and feelings. This could be a good time to shake that off and get back on track with positive and assertive affirmations.