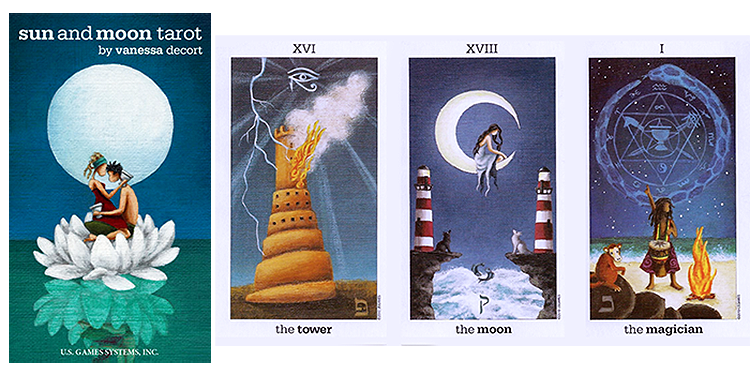 Tarot Card of the Week: Aug 28 – Sep 3, 2017
Nine of Pentacles
Now is the time to count your blessings and to express gratitude for all of the wonderful things you've accomplished in your life.
The Nine of Pentacles speaks of shifting your attitude to one of gratitude. It speaks of attracting abundance and prosperity — not just with respect to money and material possessions, but also to your own sense of self-worth.
It's about being grateful for all you've acquired and recognizing that you deserve it. It's about developing a prosperity consciousness, knowing that the Universe offers up unlimited abundance to those who do.
The Nine of Pentacles — this version, from Vanessa DeCort's beautiful Sun & Moon Tarot, is called "Gain" — represents that intricate and fulfilling balance between expressing gratitude and achieving prosperity.
It also refers to that sense of satisfaction that comes from knowing that you are where you are not because you've been lucky or have been the benefactor of someone else's generosity.
It's been through your own hard work and determination (as seen in the Eight of Pentacles) that's led you to where you are today.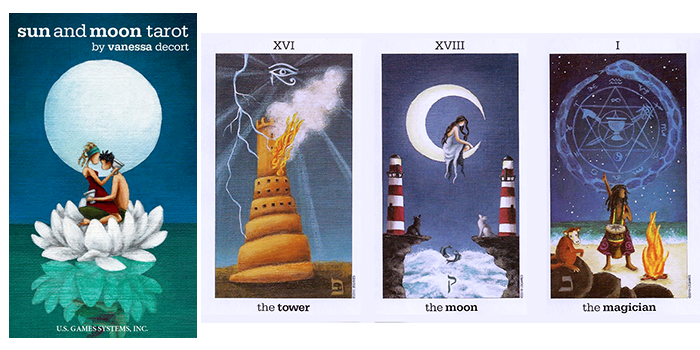 Tarot Card of the Week: May 23, 2016 – May 29, 2016
Two of Cups
Venus enters Gemini this week and brings with it opportunities for you to connect with your "other half."
Whether you're in a relationship or just looking, the Two of Cups — this version from the Sun and Moon Tarot — is all about falling in love, either opening yourself up to new experiences or reigniting a connection with someone you're already involved with.
It's this process of falling in love that reveals to us — in perfect clarity — ourselves at our very best. It's where we put our best version of ourselves forward and the Universe responds by opening up unanticipated doors.
The Two of Cups is known as the "Love" card. It refers to that love at first sight sense of finding your other half. It's the mutual attraction card, the "soul mate" card, and so much more. It can represent the process of falling in love or renewing a love connection that is capable of replenishing itself over time.
There's a synergy that pulls two people together and echoes their feelings back to one another. In this respect the Two of Cups is more about falling in love with yourself, as seen through your partner's eyes.