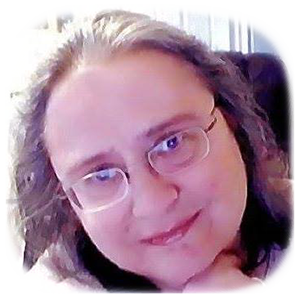 This Week's Featured Reader is Quiet Sound. She is a professional psychic who provides insight and clarity into many areas, especially love and romance. She has helped guide thousands of people with every aspect of their life journeys.
She strives to help her clients unscramble the confusion in their lives and others. She is able to hear the voices of spiritual guides and angels who relay messages about her clients' love and relationship situations to her.
She is able to provide insight into many areas, including lost loves, relationships, career, finances, family matters and more. She is able to tell her clients how others are feeling about them as well as initials of new loves coming into their lives (and when). She is a no-nonsense reader who tells it like it is.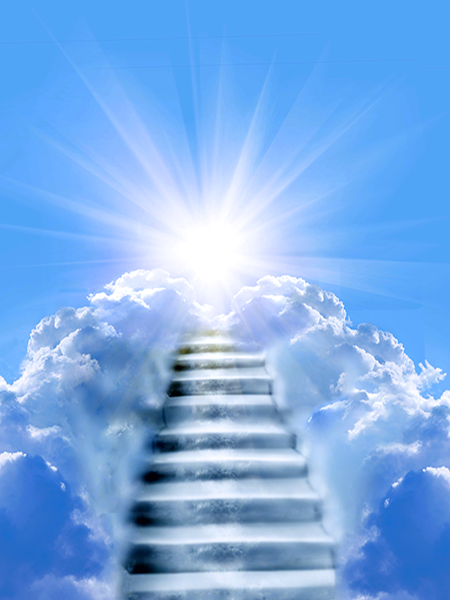 I have been blessed in this lifetime to be a Psychic Medium and I have to tell you it has been quite an adventure and a journey. We are all different in how we receive our gifts and in how we are told to use our abilities.
In most cases it's a beautiful gift given to us by God and to be able to reunite loved ones and to pass messages from the other side and it helps the client to make important decisions about their lives and gives comfort to those that are searching for answers and confirmation that our loved ones are ok and what they are doing and if they wish to communicate.
For me, relaying messages is a very natural and normal occurrence and flows very easily. I'm faced with the client either through phone, live chat, or in person and the information is given to me and then relayed by me and it's at that time that the urgency to relay is released and that is how I know that either your guides, angels, and loved ones are satisfied with what you need to know for the moment.
It's a blessing, some clients say to be able to relieve them and to give them hope for their futures and to make them feel better.
Over the years I have had questions from clients wanting to know if it's ever difficult in relaying messages to people especially if a person doesn't want to hear a message or if there are times when the messages is not who you think they are for but really for someone else. I know, it sounds very complicated and confusing but the answer to that question is a profound "YES". It's at those times when I feel as though this is actually some kind of curse but then in most cases turns into a blessing and a gift.
I LOVE the Archangels!
They are one of the most powerful beings next to God the Creator and it's so easy to work with them when you have a problem and need help. All You have to do is call on them and they are at your side in seconds.
One thing about Archangels is that they just do not intervene in helping you with what is bothering you.
You MUST ask them to come and help you and invite them in.
​It's very easy to talk to them. You can think of the Archangel you would like to contact and just ask for the help you need but you must be respectful with a please and a thank you at the end of your request.
You can communicate with them through thoughts, spoken words, and even through writing. You can make it as simple or as complex as you wish. You do NOT have to be in a meditative state of mind to talk to your Archangel of choice.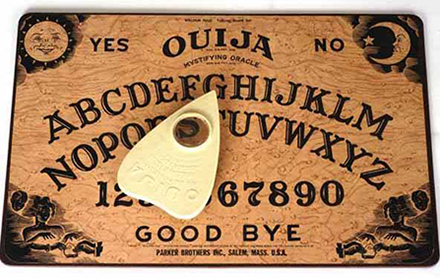 In Part I, I discussed how dangerous it can be to fool around with a Ouija Board if you do not know what you're doing and how my sister in law disturbed a monster of evil into the house.  Please read Part I if you have not already. As stated in the first article my husband's family never did get rid of this evil energy and went into this dormant state.
I came on the scene in 1987 when I married my husband but mid 1988 my mother in law had passed and my father in law was lost and wanted us to move into the house since at the time we were living in an apartment.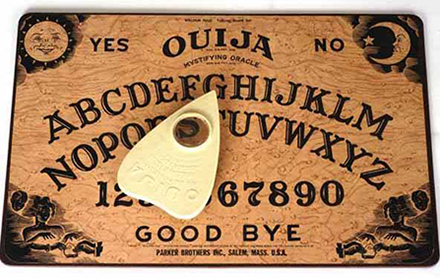 This is a true story! I can remember in the 1970's when this was very popular amongst us teens as we would run up and down the game store aisle looking for the Ouija Board sold as a game to use during pajama parties and night time gatherings.
We would joke and laugh and try to contact the spirit world. We all thought it would be a hoot to talk to someone's dead grandfather, but I can assure you this is a very serious tool that needs to be used by someone who knows what they're doing or it could unleash a very dangerous entity that can take years to be rid of.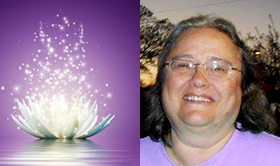 Hello and Welcome! My name is Terry.
Do you need answers? I am a professional psychic who is able to help guide you regarding love and relationships.
I can help you unscramble the confusion in your life or someone else's.
I am able to hear the voices of spiritual guides and angels who relay messages about you and your love and relationship situations to me.