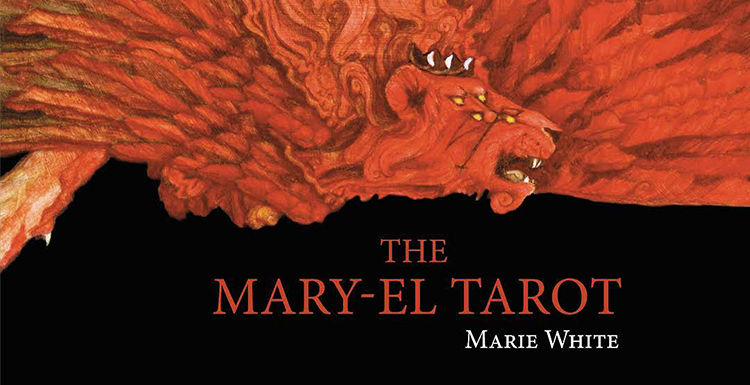 Tarot Card of the Week: Sep 11 – Sep 17, 2017
The Star
On the heels of recent events that may have seen us questioning our options and perceptions, comes a reminder that even in our darkest hours there is still room for hope. There's still compassion, redemption and the promise of salvation.
The Star card — from Marie White's stunning Mary-el Tarot — brings this reminder to life, with the Star taking an angelic form and spreading the love out over a sea of humanity.
The angel figure in this card glides through, above and among an infinite crowd of nameless / faceless beings. She is above them and at one with them at the same time. A unicursal hexigram is imprinted on her gown and the stigmata markings of Christ are imprinted on her skin.
The human figures in this card spread out as far as the eyes can see, becoming one with the landscape and the angel herself. You can see their forms becoming less and less distinct as they blend into the hills and valleys that stretch back toward the horizon.
As Venus moves forward to conjunct the North Node, we may be thinking more about how we are all apart of one another. This transit is associated with communion, compassion and unconditional love.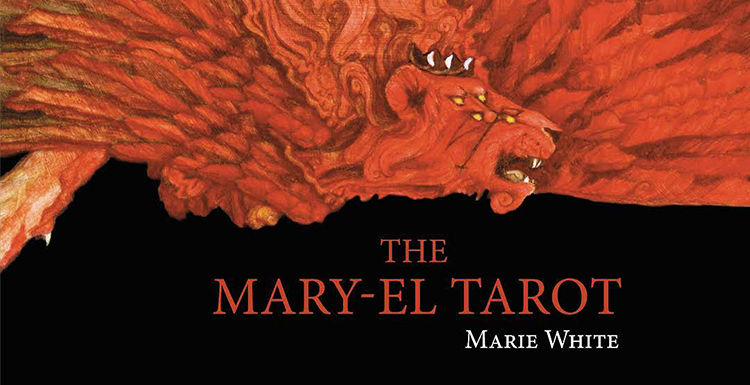 Tarot Card of the Week: July 24 – July 30, 2017
Five of Cups
You may be dealing with relationship issues this week that force you to face some difficult realities. You could be struck by a sense of discontent and disillusionment over what once seemed like a "magical" union but is now developing cracks. Misunderstandings or miscommunications can abound, sending you hurdling back to earth and back to the reality of your situation.
Look at the imagery in this card. We see a mythical Unicorn seated atop an old-fashioned wishing well. At first glance it looks like something you'd expect to come across in a fairy-tale. But if you look closer, you can see that the Unicorn is not seated at all. He's trapped in the well and has been hobbled, immobilized by his unfortunate circumstances.
The water flowing from the sides of the well has slowed down to a trickle. He looks away from the set of withering vines on the left and toward those that are lush and plentiful on the right. The skeleton key symbol over his heart is reminiscent of the astrological glyph used for Greek Mythology's wounded healer, Chiron.
How might this imagery apply to you? And what can you learn from the circumstances that make this card now relevant in your life?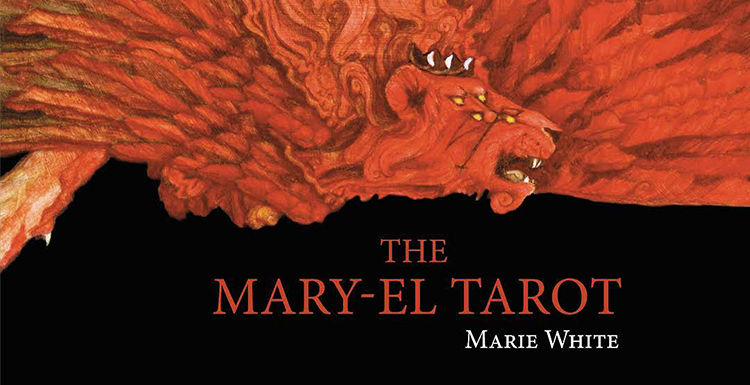 Tarot Card of the Week: May 1 – May 7, 2017
Ten of Wands
You may have to muster up the strength, determination and fortitude this week to do what must be done, even if the task before you seems daunting and overwhelming.
The Ten of Wands — this version from the stunning Mary-el Tarot — is all about rising to the occasion and taking care of business, no matter how difficult or arduous that may be. It's about stepping up to the plate and shouldering responsibilities — or like the figure in this card, moving through hell or high water to get the job done.
What do you think would happen if the man and his were to slow down or stop in their tracks? They'd be consumed by the flames that are already engulfing them. They'd surely perish on the spot.
The idea here seems to be that once the task is started there's no turning back. The rider pledges his commitment (notice his hand held over his heart) and the horse gathers speed.
He may have taken on more than he thinks he can handle, but he's not going to throw in the towel. This is the essence of the Ten of Wands. Upholding your responsibilities may be more than you bargained for, but that doesn't excuse you from doing them.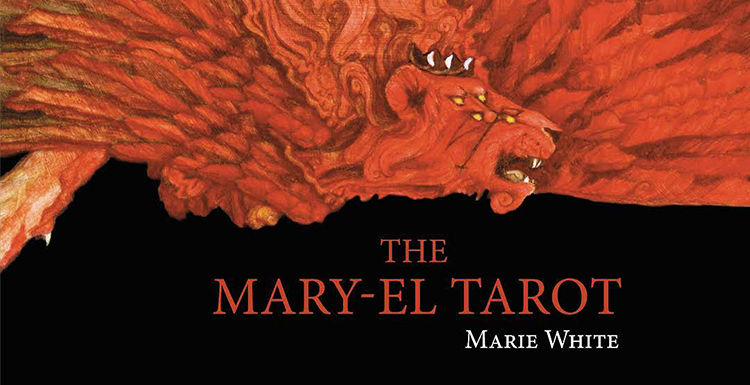 Tarot Card of the Week: Jan 11, 2016 – Jan 17, 2016
Two of Swords
This week's card — the Two of Swords from the beautiful Mary-el Tarot — speaks of striving for equilibrium and trying to balance the opposing forces in your life.
You may feel like you're being pulled in two different directions, or you may be struggling with an important decision that has been weighing heavily on your mind. The current Mercury and Jupiter retrogrades may also be playing tricks on you, causing you to feel scattered or less able to focus on what's important.
The Two of Swords can refer to an impasse or stalemate that's more likely than not a result of your own indecision.
It can refer to a pivotal moment in time where you recognize that the options before you are equally appealing (or terrifying) and that whatever decision you make will have a huge impact on your life.
In this respect it can refer to inaction and immobility. Sometimes this is due to fear: "What if I don't have all the facts?" or "What if I make the wrong decision?" But it's just as often related to a desire to not have to choose at all.