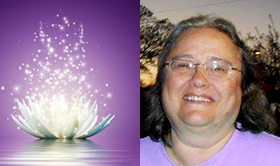 Hello and Welcome! My name is Terry.
Do you need answers? I am a professional psychic who is able to help guide you regarding love and relationships.
I can help you unscramble the confusion in your life or someone else's.
I am able to hear the voices of spiritual guides and angels who relay messages about you and your love and relationship situations to me.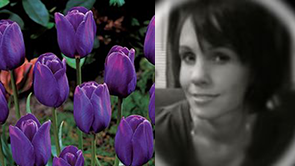 The heart wants what it wants.
Love is a powerful thing, so is desire and focus, as we focus on a person and wanting to be with them, it is easy to feel they are wanting the same thing.
Often there is a mutual synergy and it's simply that the other person is at a different place emotionally or mentally, I can help look at situations through my empathic, intuitive gifts and see the course unfolding.
In the meantime, I can help you develop a stronger, more focused you, one that draws them to you, like a moth to a flame, as you embark on what fulfills you, oftentimes, they will be drawn to you like never before!
I am an international psychic with an extensive client base and also write articles and horoscopes for several psychic sites.
My readings usually focus on the present and immediate future but also look at the past to see where the problems you are facing right now have originated.
This can help you in finding your best way forward as it can show you how to change patterns in relationships and take control again.
Sometimes you may feel confused and not sure of your way forward. To help ground yourself before speaking with me you may wish to ask yourself the following questions. What is going on for me at the moment? What is it that I need or want? How do I make it happen?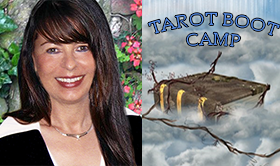 Welcome to Psychic Scoop and thank you for visiting my profile! My name is Safina and I am a Psychic Visionary, Astrologer, Tarot Master, and author of 'Tarot Boot Camp'.
When you come into my chat, we will start with your heartfelt questions, together with your name, D.O.B. and the city, state and country you were born in so I can pull your birth chart. This way I'll be able to see very clearly where you're headed and what opportunities or obstacles lie on your path in front of you.
I will say a prayer, open a channel to my spiritual connection and pull a Celtic Cross Tarot spread to see what advice or obstacles the cards reveal about your situation.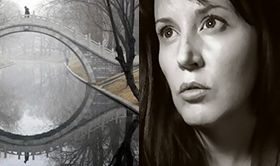 My name is Malia. I am an empath, intuitive reader and practitioner of energy work. I work both privately and online and have been available to the public professionally for the last 9 years.
You may have noticed my page on various other websites. I take impromptu as well as scheduled readings.
I am an energy reader, clairsentient (feeling/touch), clairaudient (hearing), claircognizant (knowing), clairvoyant (sight), empath and intuitive.
My most powerful sessions to date have begun with a healing/clearing experience, where both myself and my client are present & observant…focusing simply on the breath. Once we feel connected, I then turn my attention to the information that is coming through, usually visual, empathic & clairaudient at first.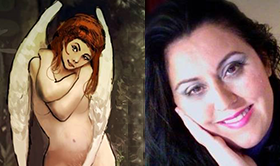 My name is Pat and I practice and live up to my spiritual values in my readings and every advice I give you.
I have very firm spiritual values and believe in practicing prayer and meditation daily, before and after each reading to access divine information and put your needs and situation in higher hands.
All your needs and wishes for love, happiness, abundance, health and the resolution of your problems, are important to me.
I believe we attract what we focus on and that we have the right and the power to reach the divine in us, our higher consciousness, and in the universe to obtain the blessings that were meant for us to receive and enjoy.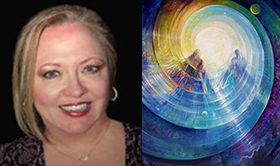 My name is Lark Eden. I am a published author as well as an internationally acclaimed psychic and clairvoyant.
I am known for accuracy and timelines. As a Spiritual Advisor, Career Consultant and Life Coach, my insight is for those who believe there is a higher power waiting to be respected, acknowledged and asked for assistance.
I have over 25 years' experience in career and business forecasting. I am published internationally on the subjects of Spirituality and Religion, Reincarnation, Wicca, African Magic, Love and Money Magic, also Tarot, Occult, Dream Analysis, Numerology, Eastern Philosophy, Kabbalah, Love and Relationships under the pen names of Lark Eden and Eve Hawthorne.