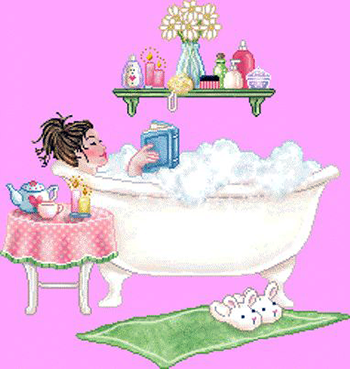 Spring Cleaning, oh no it's that time again. Time for spring cleaning the house from top to bottom. Of course, it's also time to get the weeds out of the yard and garden to get it ready for spring planting.
Since you are decluttering your home and garden, it may be a good time to do the same for your body and mind. Let's face it, we all make New Year's resolutions but how many of us actually follow through with them.
Spring cleaning is a time of ridding ourselves of the old sludge and making way for new things and new beginnings. It's time for new growth.
Spring cleaning the house means getting into every nook and cranny. Washing the winter season from the windows, blinds and curtains. We clean the carpets, clean out cupboards and closets.
I always take this time to get rid of anything I can't wear and donating it to charity. I go through the kitchen cupboards and take out any food that is getting close to expiration dates for donating to my local food pantry. Once the house is done, I love how it looks but it also seems to left my spirits. Just seeing the sun coming through those nice clean windows makes the day lighter.
I wish I could say I love spring cleaning the garden but not so much. Pulling all the weeds, getting soil ready for new planting, is not something I look forward to doing but it needs to be done to have the beautiful flowers and fresh vegetables I enjoy.
Last year I ran the roto tiller on my front and back yard intending to plant new grass. I built flower and vegetable raised beds in Rathe back yard and worked so hard in the hot sun to get it done. Sadly, we had a drought last year that took a toll on my hard work.
While I would have loved to have the flowers blooming, fresh vegetables for my table, I would rather have drinking water, and let it all die out. To my great surprise, the rain we had made the grass grow and my flowers from last year are blooming. Is there anything more beautiful than seeing the flowers blooming, trees sprouting leaves and blossoms and hearing the birds chirping as they build their nests.
The house is done, the yard and garden are cleaned and planted, now I'm ready to start spring cleaning my body. While it means nice long baths in the tub or long hot showers, that's not the whole idea of spring cleaning the body. We declutter our homes but don't take the time to do the same to our bodies. For some people that might mean to do a detox with a juice or other type of cleanse. If that's not for you, the weather is now getting warm, day light savings has kicked in getting dark later so it's a great time to start walking, jogging or running.
Now that winter cold is gone, the nice warm weather means lighter clothing, no heavy coats and time to shed those extra pounds. Every year I tell myself I'm not going to overdo on holiday eating, stop eating a lot of nice warm comfort food but I'll admit I fail. This was yet another year of adding more than a few extra pounds. Good for me that spring brings more fresh fruits and vegetables so I can change my diet.
Whether you do a day at a spa or a do it yourself day at home, it's time to give yourself a day of pampering. A good sugar scrub can help get rid of all that winter skin, a long soak in the tub with your favorite bubbles is a great way to revitalize. A nice mani-pedi will make you feel so good. The best night's sleep is after a day of pampering, climb into a nice clean bed with fresh sheets.
The hardest part for me is when I need to declutter and do a spring cleaning of my mind. Just as we have the winter sludge for the house, garden and body, we also have it cluttering our mind. Between all the holiday stress, new year worries and the pain of tax season is enough to make anyone go on overload. Saying don't worry, don't stress, remove the negativity are great words but how do you achieve it.
In addition to all the day to day stuff, now I have all these mental lists for spring cleaning my home, garden and body filling up my mind. Something that is always hard is getting my brain to be quiet so I can clear my mind. I try to meditate to clear away my thoughts and help me have better focus.
After I have de-cluttered my house, I sage the entire house including closets and the garage. With all the electronic gadgets, it's hard to just turn off and sit quietly but something we should all do. Whether you unplug for a day or even a few hours, try turning off and just sit quietly to clear your mind.
Do you have any tips for spring cleaning? Rather it be your home, garden, body or mind, I hope you'll take a few minutes to share them with us.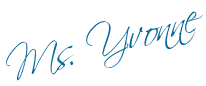 Sessions

I am available for Live Chat sessions or you can Email me to schedule a session.
In most cases I'll get right back to you and it will never take more than 24 hours.
Want to read more articles like this? Visit my website: Readings by Ms. Yvonne.
You can also read more of my articles here on Psychic Scoop.
Comments
comments