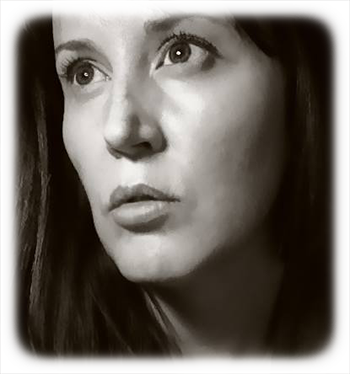 This Week's Featured Reader is Malia. She is an empath, intuitive reader and practitioner of energy work. She works both privately and online and has been available to the public professionally for the last nine years.
She is an energy reader, clairsentient (feeling/touch), clairaudient (hearing), claircognizant (knowing), clairvoyant (sight), empath and intuitive.
Her most powerful sessions to date have begun with a healing and/or clearing experience, where both she and her client are present and observant…focusing simply on the breath.
Once they feel connected, she turns her attention to the information that is coming through, usually visual, empathic & clairaudient at first. She calls this validation time, as it is just as important to her as it is to the client that they are a good match.
Once they both feel clear and good about the connection, she asks will ask for questions. There are times the client's questions are answered before they get them out, but this is not always the case.
Malia considers herself a conduit and/or a guide. She would be honored to read for you today. You can visit her page right here on Psychic Scoop to purchase a reading, or email her to book an appointment. Please also visit her website Empath-Malia. 

Sessions

I offer readings via chat, phone as well as remote healing.  Please visit Empath-Malia for more information.  As well, I offer a biweekly interactive group channeling/reading via Skype.  If you'd like to listen in, we do record these sessions, just visit Empath-Malia for more information.
If you'd like to see if I am currently available for a private session, just select the "chat" box here, send me an email, or schedule a session at your convenience (available appointment times are posted for you to choose from) on my online scheduling page @ Empath-Malia.  Feel free to use the contact form below if you prefer.
I am also an intuitive contemporary artist, and I invite you to view my work at Studio Malia-Designs or peruse my new home goods line on Etsy @ StudioMalia.  Enjoy! 🙂
[skype-status skype_id="Malia261″ user_name="Malia" button_theme="addme_classic" button_function="add" use_voicemail="on" use_getskype="on"].
---
Follow our blog with Bloglovin
Comments
comments