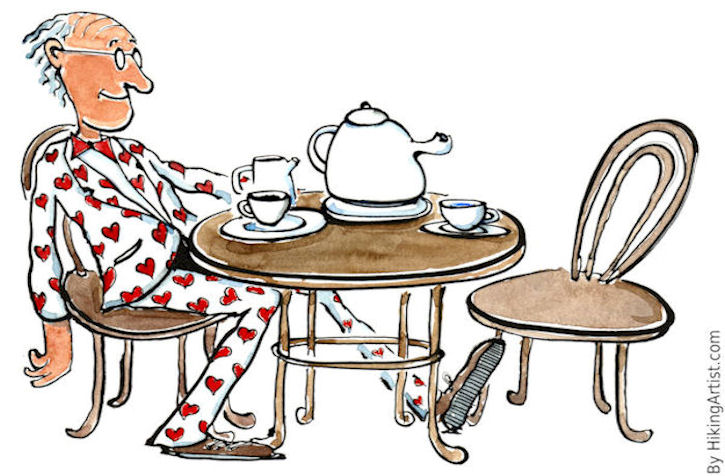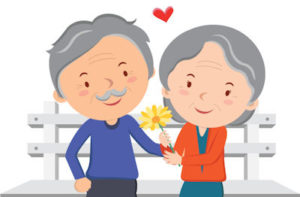 Senior dating, where do you begin is a good question and one I hear often from my clients looking to get back out there. Dating has changed so much since most of us seniors were even thinking about it, let alone having to start all over again. Personally for me, I was 50 when I got remarried and to be honest, I wasn't looking to date or get married at the time. Actually, I had just told my friend I was tired of the dating thing and would probably just get a puppy to keep me company.
It can really be hard to even know where to begin, especially if you were married for many years or in a long term relationship. Divorce, passing of a spouse or life-long partner, whatever the reason, it doesn't get easier. It's especially hard if you were in an abusive marriage or relationship, or your partner cheated. It takes a lot for you to trust again. It's not any easier if you were in a loving marriage or relationship and your partner passed away. I've heard many widows and widowers say they feel like they would be cheating if they were to get into dating or even remarried. Your friends and family keep telling you to get back out there but they have no idea you don't even know how or where to begin.
Senior Dating: Online Dating Sites
There are a lot of senior dating sites out there but which ones can you trust. I have heard about so many dating scams through different dating sites and a lot of the scams are directed toward seniors. They prey on lonely people looking for someone to restart their lives with for the future. How do you choose one that is safe? I wish I had the answer for you but the only advice I can offer is to match with someone locally, do your research and do not send them money no matter how much they seem to be the perfect match for you. I did an article on my own site a few months ago about being Catfished. I know it's a strange term but it is really happening to people all the time, young and old. Just be careful, always meet them in the afternoon in a public place until you feel they are truly who they portray themselves to be and not just a profile they made up for the site.
Senior Dating: Senior Centers
Senior centers are a great place to meet other people in your area. They offer a lot of activities for both singles and couples. Chances are if you meet someone you might consider dating, other people at the senior center know them and can give you a heads up. This to me, would be a much better idea than meeting someone online because if they are attending the same senior center in your area, they live locally. You can take your time getting to know them and there are always other people around making it a safer environment. Besides, you also get to enjoy the activities and mingle with other seniors.
Senior Dating: Your Church
Meeting someone at your church is another safe way to get started. Again, if they are a regular part of the congregation, you can be sure other people that attend the church will know something about them. Many churches have regular outings and activities for seniors, so even if you aren't looking for someone to date, it's a good idea to get your feet wet and attend some of the activities. Who knows, it might fun and you may actually meet someone.
Senior Dating: Blind Dates
Oh how I hated having my friends set me up on blind dates. I would be so nervous I couldn't relax and enjoy myself. While I knew they were just trying to be helpful, after a couple of blind dates I refused to allow them to set up any more. I know they thought they were doing me a favor but in the end, it just wasn't my cup of tea. You may be different and enjoy going on a few blind dates set up by friends, but if it's not for you make sure you are straight with your friends about how uncomfortable it makes you. If it's a group party with several other single friends being invited, then you might just enjoy yourself, but only you can decide. While it might be uncomfortable, keep in mind your friends probably know the person they picked for you and someone they feel is a good person. Who knows, they might just know you well enough to pick you the perfect mate.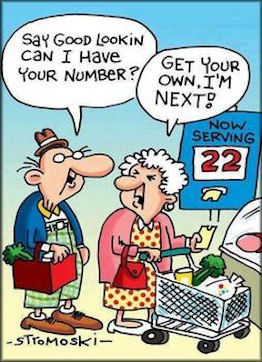 Well ladies and gentlemen, the bottom line is you have to first decide you want to start dating again and not being pushed in to it by friends, relatives or especially your children.
When you are ready, let your friends and family know, but also be sure that you are in control of the timing. I know this may sound funny but unless you are planning on dating the UPS or FEDEX guy, you will have to get dressed and leave the house at some point.
One mistake I see a lot of people making, they look at ever date as if they are the person they are going to be in a long term relationship with, but you really need to remember it's just a date.
Will it go any further, well you'll just have to take a chance and see what happens?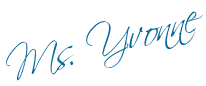 Sessions

I am available for Live Chat sessions or you can Email me to schedule a session.
In most cases I'll get right back to you and it will never take more than 24 hours.
Want to read more articles like this? Visit my website: Readings by Ms. Yvonne.
You can also read more of my articles here on Psychic Scoop.
Comments
comments