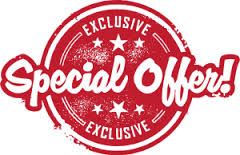 To celebrate the grand opening of Psychic Scoop I am offering the following heavily discounted deals for December 2014.
The best part about these deals is that you do not have to use all the minutes in December, as long as you pay for the time during December, you can use the mins as and when required.
My regular prices can be found HERE
If you have any questions please  contact me at  fionabeck@hotmail.com and I will be happy to help. Note to overseas clients: My rates are set in UK pounds because I live in the UK and this is the currency that I use. Exchange rates fluctuate on a day to day basis which is why it is impossible for me to say what my fee will be in US dollars on any given day. When a payment is made via paypal, the currency conversion rate will appear before you click to make the payment. This conversion table is for guidance only, paypal may be offering a slightly different rate.
I am available for readings between 10am and 7pm GMT (LONDON) 7 days a week. Overseas clients often find that weekends are better as the time difference is not such a problem.
READINGS
~~~~~~~~~~~~~~~~~~~~~~~~~~~~~~~~~~~~~~~~~~~~~~~~~~~~~~~~~~~~~~~~~~~~~~~~~~~~~~~~~~~~~~~~~~~~~~~~~~~~~~~~~~
One hour Psychic Reading £40 / 66p per min PSYCHIC SCOOP OFFER – PAY FOR 60 MINS AND GET 90 MINS (44P PER MIN)
One hour Psychic Reading

£45 / 75p per min


~~~~~~~~~~~~~~~~~~~~~~~~~~~~~~~~~~~~~~~~~~~~~~~~~~~~~~~~~~~~~~~~~~~~~~~~~~~~~~~~~~~~~~~~~~~~~~~~~~~~~~~~~~
30 Minute Psychic Reading. PSYCHIC SCOOP OFFER – PAY FOR 30 MINS AND GET 45 MINS (55P PER MIN)
This option is for second or subsequent readings. £25 / 83p per minute











or email me!




One hour Psychic Reading

£45 / 75p per min



30-minute Follow Up Session

£30 / £1 per minute


Comments
comments