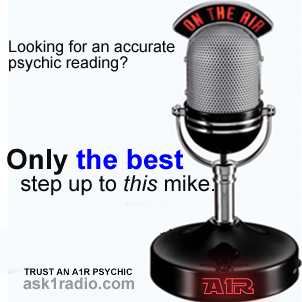 A few years ago I was a guest on another Psychic's radio show, being interviewed because of the company I was working for at the time and my position.
I was very nervous, as I had never done a live radio interview before, and I did not know what to expect. What would we talk about for an hour? What if I said something wrong or mumbled?
I was quite anxious and for days I was a mess hoping it would go okay, and that I would not be a disappointment to the other psychic or the people calling in to talk to me.
Instead of just being interviewed, I asked the host if I could jump in and help answer the caller's questions too, since I also am a psychic intuitive counsellor and figured that would ease the fear, if I was doing something fun.
And that's where I found out that doing Psychic Radio Call In shows were very fun, exciting and a great way to showcase my abilities and be heard internationally. I was a guest on her show a few times over the years.
I had a weekly show between 2012 and 2013 and enjoyed every minute of it. I even did it while on vacation! The people calling in always had great questions and many times I had these clients contacting me via my website afterwards, to tell me how my radio reading predictions came through for them.
I took a year or so off from doing readings, but since June, I have now come back to another weekly radio show with a relaunch of my website, and a new sponsor.
I love doing the call in format and I enjoy working with A1R Psychic Radio. Connie and Dave who work behind the scenes are great, and it really is fun.
My 30 minute radio show is each Tuesday night at 9:30 pm Eastern time. I really enjoy the callers who phone in from all over the world.
Each caller gets at least a 10-12 minute free psychic and tarot reading, and sometimes some angel insights too.
I get to speak with 2 callers each week, and also during my show I have a few minutes to discuss any current cosmic events happening or even just talk about the weather!
During my show I also mention my current specials and readings available via my website and also my sponsor Psychic Biz, which has some promo codes and special offers too.
I invite you to listen in each week at A1R Psychic Radio Tuesday at 9:30 pm Eastern time.
You can find my profile at on the A1R Radio Site and if you wish to call in and speak with me and get a free reading the number to call is 1 888 454 2751. And please let me know you read this article!
Psychic Radio; it's a free reading, and lots of fun to do. Hope to hear from you soon.
Psychic Radio: Free Readings and Fun!
by
* LOVE * MONEY * HEALTH * CAREER * SUCCESS *
~Onwards and Upwards!~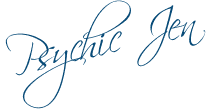 Sessions
I offer live psychic chat readings via my personal chat room and am also available by appointment. Payment buttons are on the right.
Be sure to check out my weekly radio show on A1R Psychic Radio Tuesdays at 9:30 pm Eastern time.
You can read more of my articles right here on the Psychic Scoop website.
Also check out my book: You Only Better. 
Comments
comments