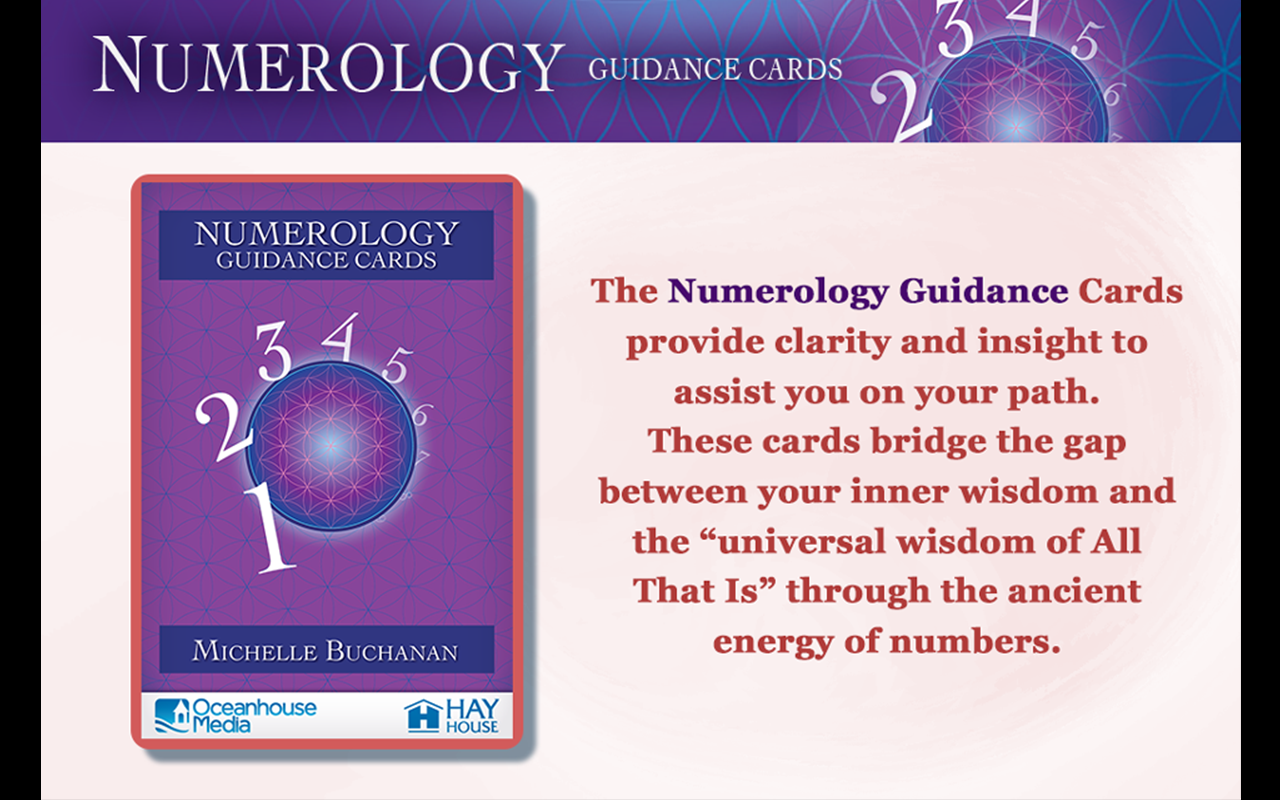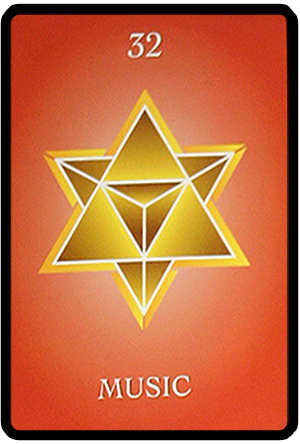 The Numerology Card of the Week
for July 23rd  to July 29, 2016

Number 32  Music~ We need The Joy of Music!  This card showing up at this point in time considering the state of the world, the United States, The election, The good, bad, evil and all our high strung personalities, anger, hatred, violence, and then our crazy lives to deal with;

It is no wonder we are all stressed out, don't smile, laugh or have a happy beat.

This card is showing up today because we all need to take a breath, step back and away from all this craziness in our day and allow some joy to come in to our hearts.
Music is laughter to the soul, it raises you up, puts you in a good mood (if you listen to something upbeat which I highly recommend right now).
It helps you to let go and release if even for a moment out of your day, all the troubles you are facing.
You need to fill your hearts with joy and raise your vibration to a new level of love and hope.
In order to improve your current situation, you are being asked to adjust to, and harmonize with, the natural rhythm and cycles of your life – cycles that are encouraging you to listen to the music that you love.

It truly has the power to heal your body and your life.  When you fill your life with music you can manifest your dreams.

Affirmation:  The healing power of music brings me closer to my dreams

Come visit with me today and perhaps we can raise your spirit a bit and solve some problems for you .  The information on how to reach me is located below. 
Peace and Love be with you today and every day.
---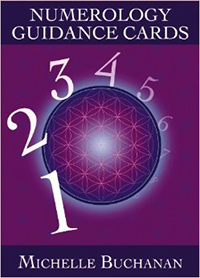 About The Author: Michelle Buchanan is a speaker, teacher, and writer who has studied numerology for more than 20 years. She was formerly the spiritual counselor for Woman's Day magazine (New Zealand), as well as the resident numerologist for Television New Zealand's Good Morning. Michelle provides personal readings, workshops, and seminars to clients all over the world. She is also a talented singer/songwriter and dedicated mother of two based in New Zealand. Website: www.michellebuchanan.co.nz
Publisher:  HayHouse

Purchase Numerology Guidance Cards: A 44-Card Deck and Guidebook
Click here to view the 'Numerology Guidance Cards' APP for IOS/Apple
---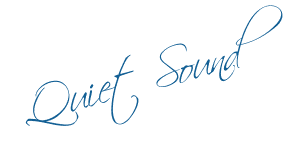 I am available for live chat, Skype or phone sessions on this site, at the rate of $2 per minute for 30 minute sessions or $1.50 per minute for 60 minute sessions.
If you do not see me live, please feel free to email me to schedule an appointment.
You can also add me to Skype:
[skype-status skype_id="readingsbyterry" user_name="Quiet Sound" button_theme="addme_classic" button_function="add" use_voicemail="on" use_getskype="on"]
---
You can also read more of my articles here on Psychic Scoop.
Comments
comments