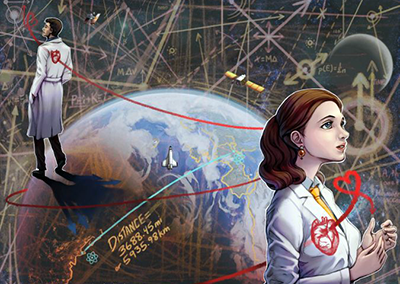 Ever wondered why you feel so drawn to someone and they are not possibly that drawn back to you?
Wondering what you can do about it or how to protect yourself and your own boundaries.
There are actually many ways you can strengthen your boundaries ensuring you are not pulled into a situation you do not want to be a part of.
Sometimes relationships can feel as if they are all a blur with no real rhythm or reason as to what the rules are or how they are meant to work. We all have different thoughts on what we want our relationships to be and sometimes we miss that what we want is not what the other person actually wants.
Over the next few weeks I will be looking at the following as well as other areas of your relationship that you have questions on and giving you advice on changes you can make.
If you have an area you would like me to cover feel free to email me with your question and I shall write an article on it.
1. Take a look at your relationship history. Do you find yourself always drawn to the same type of person which gives you the same outcome when it comes to your love life? Read The Love Files: Your Relationship History
2. Are you the giver and find that you are giving so much that you are out of energy, answers and have nothing left to give? Read The Love Files:Giving Too Much
3. Are you ready to learn some useful ways to strengthen your own boundaries and get clear in your mind what you want in your life? Read The Love Files: Strengthening Boundaries
 The next articles in this series will be looking at your own and other's attachment styles, where they came from, how to deal with them and why "normal" for you is not "normal" for someone else. If you've ever wondered why you need more space than your partner or vis versa then this will make for interesting reading.
by Chrisalis
Sessions

I am available for live phone, Skype or chat consultations in 10-, 30- and 60-minute increments. I am located on the beautiful mid north coast of New South Wales in Australia. I am on AEST.
I am available for live phone and chat sessions at a per-minute rate of $3.99 USD through Click 4Advisor below. Or if you prefer a flat rate session, I am available via phone (AUS callers only), chat or Skype through the PayPal links below. These are actually cheaper than the per minute fees. Please email me to schedule an appointment if you choose one of the PayPal options or if you do not see me live. You can also add me to Skype or leave a message for me in the form below:
[skype-status skype_id="caitlin77788″ user_name="Chrisalis" button_theme="addme_classic" button_function="add" use_voicemail="on" use_getskype="on"]




"




Chrisalis




Phone $3.99 per minute




Chat $3.99 per minute







Flat Rate Chat or Phone


[contact-form-7 id="424″ title="Contact form chrisalis"]
Comments
comments