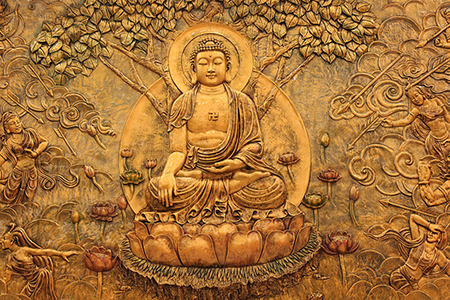 As you browse the listings here on Psychic Scoop you may recognise faces from some of the major psychic reading platforms.
These platforms are very expensive to use because every time you pay for a reading, the platform owners are taking a LARGE percentage of the fee.
Depending on the site, this percentage can range from 35 – 70%. This leaves very little for the reader and means that he / she needs to charge a much higher per minute rate in order to provide a service.
In addition to this, these platforms are a mixture of genuine, ethical, honest readers who will seek to enlighten you, working alongside cheats, scammers and fakes who are there purely to spin you a wonderful fairy tale and take your money. When you are hurt and looking for help you are rarely in the right frame of mind to worry about the authenticity of the person you call and you are in danger of making a very expensive poor choice.
Here at Psychic Scoop we have all been in this industry for many years and we are painfully aware of the darker side of the business. We hate to see clients being mislead and ripped off!
With these issues in mind, a group of us decided that it was time to come together and build a site of our own. There is no middle man taking a cut and no scammers selling you spells, aura cleansing or blockage clearing. We all have our own independently run businesses and websites.
This works for us in a number of ways:
We can pool our resources to pay for advertising which can be very expensive. This means that YOU the client are more likely to find us!
Everyone listed here contributes at least one article a month to the site, this means that there is ALWAYS something new and interesting for you to read, FREE of charge, when you visit us. For you, the client, it gives a greater insight into the services we offer, our depth of understanding when it comes to issues you may experience, and as a bonus, good quality well written content gets picked up by search engines which leads to more traffic for the site meaning that more people, just like you, find us!
You can book a reading with any of us via the links on our Psychic Scoop profiles, or you can go directly to our own websites where you will find MUCH more written content and further options to book a reading. Many of us also have the Purechat option in the bottom right corner of our page – if you see any of us showing as available come and say hello, we may be able to send you an invoice and commence a reading right away.
A few things to keep in mind:
While we have gone to great efforts to make sure that those listed here at Psychic Scoop are ethical and honest, please remember that we are all working independently and have our own belief systems, methods and standards. We are only accountable for the services that you purchase from us as individuals. When you deal with any one of us, you are dealing with a sole trader and not a company. Psychic Scoop is a place where we share the costs and energy involved in showcasing what we do. While we may work in similar ways and agree with one another on certain issues, we may also differ in individual reading styles and practices.
It is for YOU, the caller to decide which service you want and what resonates with you on a personal level. We are all at different stages on our own personal journey and we feel that no matter where you find yourself on the path, there will be someone here who can assist you.
"Believe nothing, no matter where you read it, or who said it, no matter if I have said it, unless it agrees with your own reason and your own common sense." – Buddha
Thank you for reading – we look forward to serving you soon.
Fiona Beck
Arrange a psychic reading with me
Like this article? Read my book Relationships, what YOU need to know!
By Fiona Beck
Most sessions take place on Skype, this can be audio with or without webcam (your choice) or written text which you can save for future reference. If you would prefer to speak on the phone I have a UK landline which you can call. If you are overseas you may want to buy a calling card to reduce the cost of the call.
PLEASE DO NOT CALL ME UNLESS YOU HAVE AN APPOINTMENT FOR A READING. APPOINTMENTS ARE MADE VIA EMAIL ONLY. THE REASON FOR THIS IS THAT RANDOM CALLS CAN INTERRUPT PAID SESSIONS WITH CLIENTS. THANK YOU!
[skype-status skype_id="fiona.beck1″ user_name="Fiona" button_theme="addme_classic" button_function="add" use_voicemail="on" use_getskype="on"]
You can also leave me a message below and I will get back with you, usually within hours.
[contact-form-7 id="446″ title="Contact form Fiona"]
Comments
comments