I am a professional astrologer and spiritual advisor with more than 30 years' experience. I am proficient in astrology, tarot, numerology, feng shui, and many other mystery schools.
While I do consider myself psychic, I absolutely subscribe to the belief that we all participate in our destiny. For this reason my forays into the psychic sciences has repeatedly led me back to the fascinating, interminable and wondrous world of astrology.
I am a writer, teacher and counselor — but most of all a student — of this fascinating study. I have an extensive clientele, both locally and internationally, thanks to the advent of the internet age. I write horoscopes and tarotscopes for numerous psychic sites. I am a member of AFAN, NCGR, ISAR as well as numerous other astrological organizations.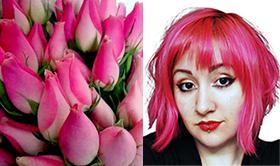 Hello, I'm Phoebe Rose. I am a second-generation astrologer, a natural empath and a life-long student.
At an early age, I realized I was able to see and feel things that others weren't able to. I began developing my skills through an intense study of the Tarot, Astrology, Numerology and Dream analysis, which greatly enhanced my own Psychic abilities.
I use the Tarot and Astrology in most of my readings, as these are extremely accurate and helpful tools to use and allow me to provide you with the best and most accurate advice and information possible.
I'm not here to run your life, or tell you what to do. I'm here to give you sound and accurate guidance and insight on the situations you are in, be it past, present or future.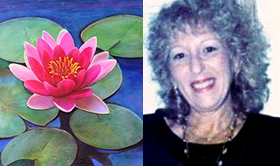 Hello, my name is Kasandra! I am a psychic medium, known world-wide for my honesty and accuracy. I am a relationship expert as well as a psychic and clairvoyant.
How I work: at the beginning of a session I will ask you to give me your name and date of birth.  Your openness and trust in me, gives me the permission and access to your soul's energy and enables me to give you the guidance you are asking for. The more open and clear you will be, the easier I can tune into you and offer you the guidance you are seeking.
It is also very important that you interact with me in as much as you feel comfortable, to ask me what things mean or for clarification. I need your feedback to make sure that all the messages were understood in depth.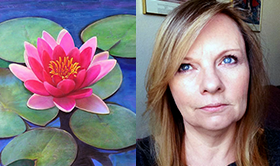 As a child, I always felt that there was more to the world than what I was being taught. I saw and felt things that I couldn't explain.
It was during a series of events in high school when I was able to start putting a name to what I was experiencing.
I started reading and learning everything that I could get my hands on regarding the psychic and metaphysical world. At the age of 23, I started studies with a world renowned psychic out of California.
I started reading professionally while also working as an engineer on a military base. This experience taught me how to "walk between two worlds". How to stay grounded in the mundane, while reaching through the veil.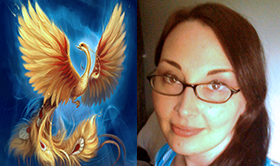 I've always had a fascination for metaphysics; first having a precognitive dream at around 5, and then being introduced to tea leaf reading by my great grandmother at age 10!
At 13, I began reading Tarot cards for friends and family. Throughout junior high and high school; I read and attended classes regularly, expanding my talents, developing others, and meeting great mentors along the way.
Further into adulthood, I've deepened my metaphysical studies with Reiki, herbalism, aromatherapy, crystals, energy work, astrology, Feri, Angels, Past Lives etc. I've personally worked and trained with many psychics, teachers, and healers throughout MANY moves cross country, and I know what it means to be a Lightworker on a personal and professional level.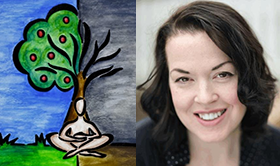 My name is Meilena. I am a Psychic Clairvoyant Medium and Reiki Master, and a keeper of the light this means I can help keep you on your path of enlightenment and road to personal empowerment.
I work with my Spirit Guides to help deliver messages that are important for your growth and of your highest of greater good.  I am clairaudient and clairvoyant which allows me to see and hear the answers to your questions.
When you chat with me I might see images or symbols that provide me with information about your situation.  I'm also a clairsentient which means I can feel the energy of people, places, or things that surround your issue.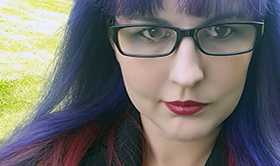 Hello! My name is Rhiannon.
I'm not like the normal folks. I'm a natural born psychic that grew up in a non psychic environment.
I'm a remote channeler, meaning I channel living people. I prefer getting information directly from the source, whether the source is another person, a corporation or the universe. I offer spiritual coaching that works.
I offer energy healing for emotional, intellectual and spiritual growth. I do dream analysis, astrology charts and past life readings on request. I fight demons and other metaphysical parasites (no seriously . . . I do.)