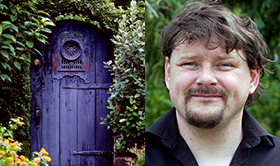 My name is David James. I am a gifted Celtic Seer.
I have been a professional psychic for more than 20 years and have been doing this online for more than 10.
I am a 5-star reader with an international clientele. In the last 10 years I've serve over 30,000 clients.
I can help you with my psychic ability to find your true path in life, in love, career, money, family and more. I won't sugar coat the information, or build a fantasy world. 
It is my goal to work with you and help you to transition out of the darkness and confusion of your life and find happiness and fulfillment.
After a car accident when I was 15 I found that my ability that was already there developed a lot more quickly and I started to help people.
For the last twenty years I have dedicated myself to helping others using my psychic gifts.
I am available for live phone, chat or Skype sessions by appointment.
You aren't alone any more. I can help you.
Sessions

For more information about me and the services I offer, visit my David James Psychic Wisdom website and blog. You can also email me or leave me a message below to discuss setting up an appointment.
[contact-form-7 id="438″ title="Contact form DJ"]