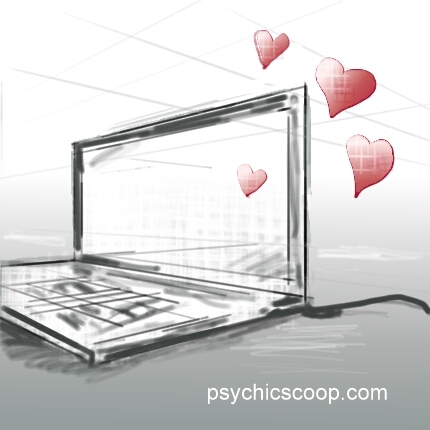 Earlier this month, the popular dating app Tinder had an epic, thirty post  Twitter meltdown in response to a critical Vanity Fair article  decrying today's millennial "hook-up" culture (and apps like Tinder) as responsible for a kind of dating apocalypse.
Those critical of online and mobile dating technology contend that easily accessible sex  has replaced human relating and posed a daunting barrier to finding love.  They say that with so many opportunities for easily obtainable hook-ups or sex, men (and women) have little impetus or time to seek out serious relationships. Others say that online dating is just not a place where a serious, soulful relationship can be found.
It's true that online dating can be a pool fraught with creeps and guys who send crude two word questions, and just about everyone knows a funny (or horrible) online dating story.  One of the most popular refrains I hear from app weary clients is, "I'm just so over online dating. There's no good guys!" But does this mean that it's impossible to find a partner online?
Here's the truth:  there's  no reason to think that online dating, mobile apps or today's technology are the reason you can't find a date.  You absolutely can find a soulmate online.  It happens all the time!  People swipe their way to partners every day.  Ego (fear) self LOVES an excuse and the "dating apocalypse" and the supposed dearth of good guys are all great excuses to keep you safe or repeating old patterns that keep you stuck.  These are only stories.
The only thing that matters is your intention, your true desires and what you are truly attracting through your choices and beliefs.   The methods and ways in which we meet each other may change and vary over time, but the core truths about who we are and how we relate are timeless.  Possibilities, taken out of the hands of variables and technology, are yours to make!
The landscape of dating has changed over the years.  Gone are the days of family match-making, and extended, cautious, measured courtships.  Today's world is one of fast information and ease of access that has made all the things about dating (good and bad) more accelerated but it's not as if all the features we don't like about online dating didn't exist before. The good and bad has always been there.
There have always been creeps, and guys who want to have hook ups over committed relationships.  Whether 1892, or 2015,  there have always been people interested in gratification of carnal pursuits (and those who entangle with them hoping to change that outcome)  as well as those earnestly seeking partnership and love.  These are  the very same components and people that have always existed… even back in the days of personals ads and blind dates!
Remember that your energy is always being mirrored to you in your dating experiences.  If you don't want casual sex or hook-ups and you want a different kind of relationship, then do that. Be that person.  Don't have casual sex in the disguise of looking for something more.  Don't make excuses which say everyone is like that  as a way to avoid potentials.
If you don't want someone to date you because they just want to fend away the emptiness in their lives,  be the person who doesn't date THEM because you're trying to hold on to something, anything in order to avoid loneliness or pain.   Date because you're a whole and fulfilled person seeking the same.   Be true to your true energy and your true desires and use your wisdom and common sense just as you would in any other part of your life that brings you face to face with new people or strangers.
Ultimately it doesn't matter how many guys pick their teeth at the dinner table or how many terrible stories your cousin Natalie tells about dating, or any other tale of the multitudes.  What matters is the one person you meet who is suited to you.  Can you really be sure that he or she isn't online as a nice sane person just like you are?
What would you say to someone who said to you, "Well you might be a perfect match for me but I don't want to meet you because there's weirdos on the web?"
You can meet anyone anywhere.  it doesn't have to be online.  If  you don't feel like online dating (in general) matches your energy – and you feel you do better with face to face meetings… by all means try it.  Online dating simply makes connections easier and its another tool to meet people.  Your experience has less to do with the tool and more to do with you than anything else whether you meet someone in person, on the web, through an app or in outer space!
This is great news – this means dating can be a positive experience and yes, you CAN find love!
Check out my website and BLOG for more goodies!
I'm available for personal readings and chat sessions.
Please email me or chat with me to schedule an appointment for a 10, 15, 30, or 60 minute session.
I do readings by gchat/gmail, yahoo, and others, or via my chat messenger that anyone can use.
Please let me know your time zone and the times most convenient for you.
Want to read more articles like this? Visit my website:Brilliance In Sight.
You can also read more of my articles here.
---
Willow is a natural psychic who's been studying and practicing metaphysics for over 25 years.
In addition to working with local clients and students, she is able to consult with clients all over the world. She is also phenomenal artist, writer and teacher who contributes to numerous websites.
She is available for chat and phone sessions, offering a variety of payment options. Learn more about her and schedule a session with her through her
Psychic Scoop
profile page.
Comments
comments