Living a long and healthy life is a goal for many, and developing personal fitness goals and strategies plays a key role in experiencing a long and fulfilling life. These crystals are suitable for individuals at any level of fitness, and can often add a greater depth to the experience of fitness goals. If you are just starting out on your journey of fitness it is important to develop a support system that will help you with your goals. I highly recommend discussing your fitness goals with your doctor, and make sure you develop a strategy that promotes your overall health as well as a practice that suites your lifestyle.
Garnet Crystals for Fitness
Garnet is a wonderful crystal therapy stone that can help individuals gain inner balance. This is especially important when developing personal fitness strategies. Our bodies as well as our personal habits often reflect our inner state. Poor nutrition and a lack of physical activity is often a result of an inner reality, and using garnet to balance out that inner state will aid you in developing and maintaining a fitness routine that you can stick with in your everyday life. Carry this crystal with you, and you may even want to keep it next to your bed to gain a greater level of inner balance necessary to accomplish your fitness goals.
Carnelian Crystals for Fitness
Carnelian is a motivation crystal, and can often assist us with the "get up and go" we need to maintain a fitness plan. This works on every level, whether it is the individual that needs the motivation to turn off the television and go for a walk, to the avid runner who is looking to achieve that "next level" in his practice. If you decide to use this crystal associated with your routine, I recommend carrying it around with you or wearing a piece of jewelry made from the crystal, because the effects of this crystal when mixed with intention are often cumulative.
Malachite Crystals for Fitness
Malachite is a transformation crystal, and   will work especially well for individuals just starting out in their workout routine. Carrying malachite around can often make us more aware of everyday opportunities for transformation. Bring this crystal with you when you are interacting with others, working out with an instructor or trainer, and also when you see your doctor. This crystal works as a catalyst for positive and long term change.
This is by no means a complete list of crystals for fitness, but they do represent a good place to start if you want to incorporate crystals into your fitness practice. One thing to remember about crystals is they respond to intention. They can certainly aid us in discovery and assist us in bringing about change, but the reality is that if we remain unwilling to change in certain areas of our lives the crystals themselves will have little effect. It is important with all healing practices that you take a holistic approach, and adopt methods that assist you in many ways. This is especially true with your physical fitness goals. Working with professionals is a crucial part of any physical fitness plan.
Crystal energy is often subtle, but when someone aligns their intention with it through action it can create wonderful results. My prayer is that each person reading this article will find the strategies that work best for them to bring healing to themselves and therefore the planet.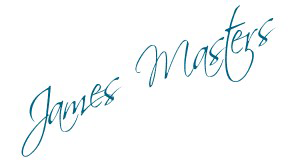 Sessions

I'm available for personal readings and chat sessions. Please email me to schedule a session or chat live with me when you see me available.
Please also visit my website: The School of Insight.
You can also read more of my articles here on Psychic Scoop.
I look forward to speaking with you!
---
Comments
comments