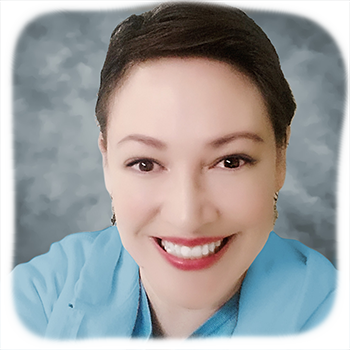 This Week's Featured Reader is Willow. She is an intuitive psychic advisor/coach with over 25 years of experience. She offers unique, ethical insight to help you focus on your own abilities to change and shape the present and future. After all, isn't it better to CREATE instead of wait?
We typically get readings when we're facing pain or uncertainty and just want reassurance, but Willow believes painful emotions aren't something we should be afraid of. For example, a fight between loved ones can actually illuminate the very things that could help grow intimacy and communication.
Willow teaches clients that our emotions, both good and bad, are guidance systems and an intuitive reading can help us understand what our emotions (and those of others) are really all about and get a real world practical game plan about how to deal with uncertainty.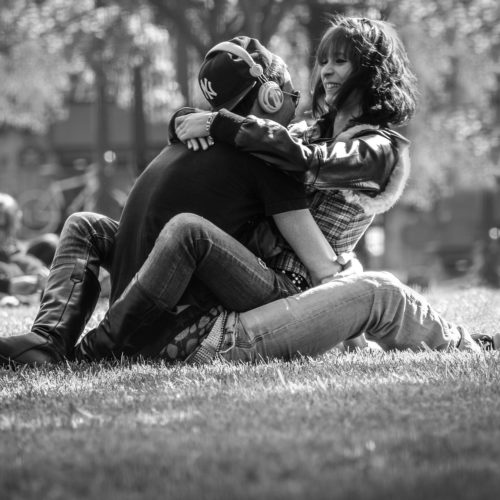 After months (years?) of hoping and wishing that you'd find the right person for a long-term relationship or marriage, you've finally met someone who seems different from the rest. They're smart, charming, funny, sexy and they like you!
You've been dating for a while and now the burning question in your mind isn't if you'll meet someone anymore. It's been replaced with a new question: "Now what?"
We all know that the most important mission in the first months of dating someone is to get to know that person more. It sounds simple, but in reality, we're often preoccupied by the fun of seeing someone new and if we DO ask questions within, it's usually wondering how much the other person likes us. Does he like me? Is he the one?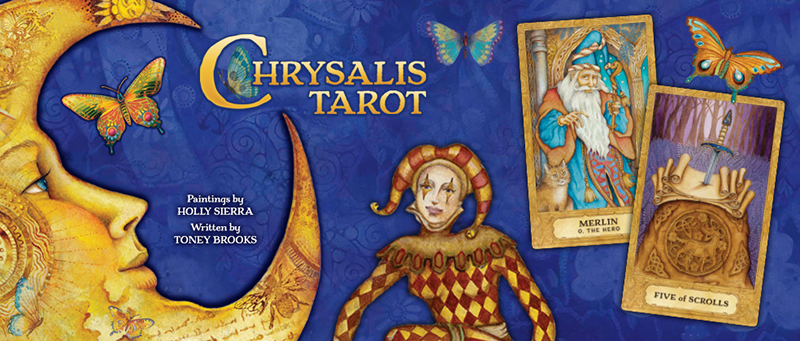 Tarot Card of the Week: Feb 13–Feb 19, 2017
Page of Mirrors
This weeks' card is the Page of cups from the wonderful Chrysalis Tarot by Toney Brooks and Holly Sierra. (in this deck the card is called "Page of Mirrors"). What a wonderful card to herald Valentine's Day and the gentle energy blooming this week!
Our conscious minds are always whirring and it's all too easy for our logical, intellectual circuits to take over. We see the logic in our current situation and are constantly trying to size up what works and what doesn't; what will cause us harm and what will bring us joy. As adults we learn to peek around corners, to appraise danger, to doubt new opportunities.
The Page of Mirrors (cups) is all about the part of us that resonates with heart and soul instead of just our adult, protective "logic." The Page of Mirrors is innocent, loving, romantic and comfortable gazing into the waters of intuition and emotion. She is free to follow her heart.
In many ways, this energy inspires creativity and innocence. The very nature of the intuition and the subconscious are reflected in this card and you might find yourself inspired with the kind of "aha!" that can only come in a surprising or unexpected brush with creative epiphany. That little voice that leaps past logic and gives us a stroke of genius whether about an artistic endeavor or how to handle a relationship.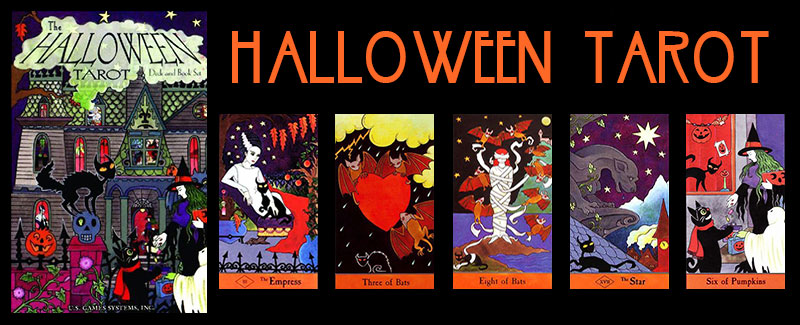 Tarot Card of the Week: Oct 31 – Nov 6, 2016
Judgment
The celebration we think of today as Halloween, All Souls Day, All Saints Day and Day of the Dead have roots in an ancient celebration that began around the 5th century BC in what is now Ireland.
Ancient Celts celebrated a festival called Samhain (pronounced Sow-en) which means "summers end" – it marked the beginning of winter and the start of The Celtic New Year between the nights of October 31st and November 1st.
This holiday was seen as a time when the veil between the spirit world and our own was the thinnest and spirits were said to be able to visit the realm of the living during this time.
Costumes, feasts, divination games, and bonfires marked a time of the year when the abundance of summer gave way to the darkness of winter, when a ripe new year was beginning, and a renewal of spiritual interconnectedness took place within families. It was the perfect time to do divination and take a look at the year ahead
So this week, our card (from the wonderful Halloween Tarot) is not only about this weeks energy but it also gives us clues to the themes we can expect to keep growing and expanding over the next year as well.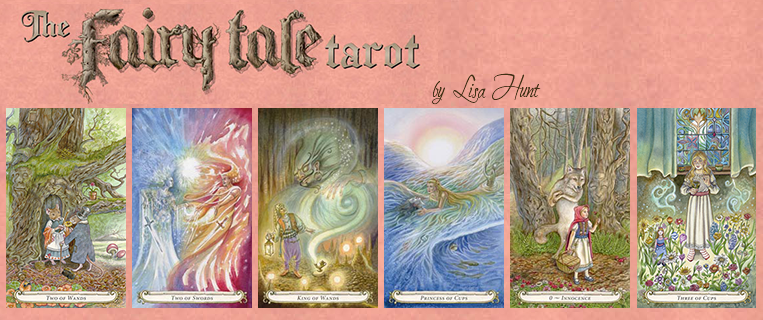 Tarot Card of the Week: Sept 12-Sept 18, 2016
Four of Wands
This week's card is the Four of Wands from the Fairy Tale Tarot deck;  here we see Jack descending the famous beanstalk.  The beanstalk symbolizes success, upward mobility, growth and inspiration and Jack (clad in purple, the colour of wealth and gutsiness) is heading back down, carrying his bag of goodies.
The lady bug perched on the leaf symbolizes luck and success and the many tendrils and glowing wands signify that many other fortunate paths and opportunities lay ahead.  The crow, however, also warns Jack that he has to take a rest and enjoy his hard earned loot from the land of giants.
Four of Wands: a sense of homecoming
This card is all about that magical sense of, "WHEW! I made it"  a sense of homecoming.  One of the most positive cards in the traditional tarot, the four of wands indicates stability, harmony peace and prosperity.  The work has been done and you can take a deep breath and enjoy the celebration of your life.  Be proud of what you have accomplished , and allow that feeling of peace and satisfaction to settle in your heart as you get home from your own beanstalk adventure this week.
Tarot of the Week: Aug 22 – Aug 28, 2016
The Hierophant
This wonderful card from the Housewives Tarot represents the Hierophant.
Back in the old days when we needed information, we could consult our programming guide and then switch on one of these big huge RCA TV sets and we could watch those cathode ray tubes come to luminous life; transmitting information, news and entertainment right into our living room.
The Hierophant brings important information
No need to adjust your rabbit ears or wiggle your antenna for better reception because this week information is coming to you, the message will be loud and clear- but are you willing to look at the information and take it in even if it's not what you expect or want to hear?
The element of this card in focus for the week is that of knowledge, of expanding information, of getting answers and truths. You've been searching for answers and now you're finding information and clarity in the very things that have impacted you most and are especially relevant.
Information comes in different ways
New information could come to you in conventional ways (and good old fashioned study and educating yourself) or through information you research on your own,  but it might also arrive in the form of an intelligent and helpful mentor or friend who helps you on your way.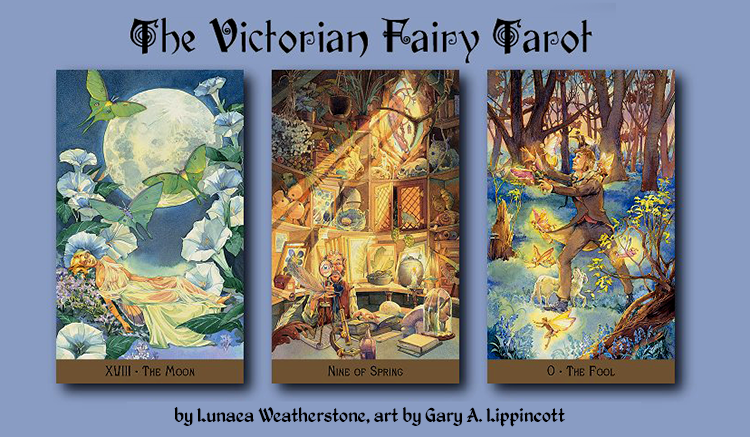 Tarot Card of the Week: June 13 – June 19, 2016
The World
This week's card 'The Worlds' is drawn from one of my favourite decks ever; The Victorian Fairy Tarot. Here we see a beautiful fairy glen, a scene of luminous celebration. Glowing fairies dance in a circle (a mushroom "fairy-ring" just as we might find out in the garden!) as bluebells bask nearby in the moonlight. We first see this fairy glen in the very first card of the deck, "The Fool" in which our adventurer steps innocently into the unknown, into the same patch of bluebells and magic at the start of the journey.
But this week, we've come a long way from our time of innocent beginnings. We've put in a lot of hard work and a lot of distance has been traveled, a lot of obstacles have been overcome or will be overcome soon. The human city visible off in the distance in this card shows us just how far we've come. It's time to celebrate and honour all the things you've learned and the amazing progress you've made and to see with honest eyes and and open heart just how much progress you've made!
It's easy to get caught in the trap of, "well I still have a lot of growing to do…" or, "I haven't made as much progress as I want in this one area," but this card is reminding you that in this time of new chapters and new beginnings, it is just as important to see where you have BEEN as to be excited about where you can still go.