Here is the Psychic Scoop Weekly Astrology Forecast for the week of Oct 15, 2017 – Oct 21, 2017:
This week there's quite a bit of activity involiving natural polarities (Sun / Saturn, Moon / Saturn, Mercury / Jupiter, Sun / Uranus). There's also a planet changing signs (Mercury), a grand trine (involving the Moon, Saturn and Uranus), a t-square (involving Saturn, Mars and Chiron) and a New Moon. 

Here is the Psychic Scoop Weekly Astrology Forecast for the week of Oct 8, 2017 – Oct 14, 2017:
We start this week with a Venus / Saturn square on Sunday. This aspect can bring relationship problems to the forefront. It can manifest as feeling lonely, rejected or left out. It can see you feeling like you're not getting your needs met and if so you want to look at whether you've been too unsure of yourself to ask. It may not be the best time to put your heart on the line, but this aspect is good for getting clarity, for better or worse.

Here is the Psychic Scoop Weekly Astrology Forecast for the week of Oct 1, 2017 – Oct 7, 2017:
This week starts on Sunday with Mercury, Venus and Mars all visible in the early morning sky, and a Mars / Pluto trine in Virgo and Capricorn. The Mars / Pluto transit is about being driven and self-empowered. The earth sign trine speaks of funneling that energy into something constructive and productive. It's about standing strong in your convictions and refusing to be bullied or pushed aside.

Here is the Psychic Scoop Weekly Astrology Forecast for the week of Sep 24, 2017 – Sep 30, 2017:
We're gearing up for some intense planetary activity this week, with one planet (Mercury) changing signs, one planet (Pluto) changing directions, and several other planets forming stressful — and potentially volatile — aspects to one another. 
Card of the Week: Sept 18 – 24, 2017
Release
This week we honor the first day of Fall (for those in the Northern Hemisphere). This is known as the Autumnal Equinox (or Vernal Equinox for those in the Southern Hemisphere), referring ro the days and nights being relatively equal.
The Autumnal Equinox coincides with the Sun moving into Libra (which occurs on Friday, September 22, at 8:01 pm UT) and the beginning of Fall. The Sun in Libra is all about striving for balance and equilibrium. It shifts our collective consciousness toward thoughts of fairness and impartiality. It's objective and open-minded, willing to weigh all sides of an argument and listen to all points of view.
From a symbolic standpoint, it is associated with reaping what we have sewn and harvesting what we have grown. It speaks of conserving our energy and making preparations for the longer colder nights.
As the seasons change so must we change. We must release whatever may be holding us back in our lives, whether that means material possessions, certain people in our lives, or outdated beliefs.

Here is the Psychic Scoop Weekly Astrology Forecast for the week of Sep 17, 2017 – Sep 23, 2017:
We start this week on Sunday with Venus inconjuncting Chiron. The aspect can put a strain on your love life by forcing you to look at unhealthy relationship patterns, such as mistaking compassion for love or pity for kindness. It underscores the potential for missing (or misreading) important social cues. As with all inconjunct aspects, the key to rebalancing this energy is adjusting your own perceptions and adapting your own approach.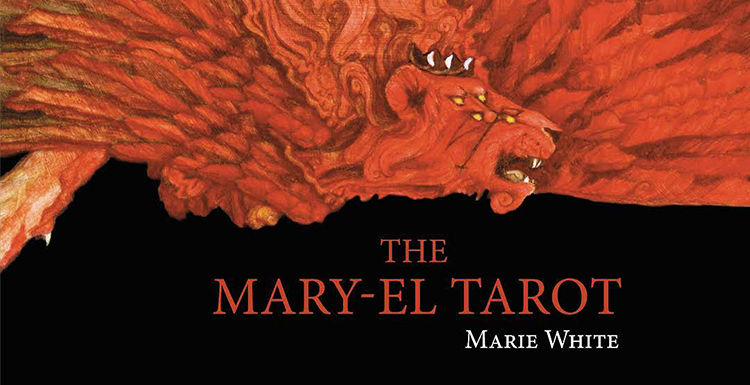 Tarot Card of the Week: Sep 11 – Sep 17, 2017
The Star
On the heels of recent events that may have seen us questioning our options and perceptions, comes a reminder that even in our darkest hours there is still room for hope. There's still compassion, redemption and the promise of salvation.
The Star card — from Marie White's stunning Mary-el Tarot — brings this reminder to life, with the Star taking an angelic form and spreading the love out over a sea of humanity.
The angel figure in this card glides through, above and among an infinite crowd of nameless / faceless beings. She is above them and at one with them at the same time. A unicursal hexigram is imprinted on her gown and the stigmata markings of Christ are imprinted on her skin.
The human figures in this card spread out as far as the eyes can see, becoming one with the landscape and the angel herself. You can see their forms becoming less and less distinct as they blend into the hills and valleys that stretch back toward the horizon.
As Venus moves forward to conjunct the North Node, we may be thinking more about how we are all apart of one another. This transit is associated with communion, compassion and unconditional love.