Here is the Psychic Scoop Weekly Astrology Forecast for the week of Sep 24, 2017 – Sep 30, 2017:
We're gearing up for some intense planetary activity this week, with one planet (Mercury) changing signs, one planet (Pluto) changing directions, and several other planets forming stressful — and potentially volatile — aspects to one another. 
Card of the Week: Sept 18 – 24, 2017
Release
This week we honor the first day of Fall (for those in the Northern Hemisphere). This is known as the Autumnal Equinox (or Vernal Equinox for those in the Southern Hemisphere), referring ro the days and nights being relatively equal.
The Autumnal Equinox coincides with the Sun moving into Libra (which occurs on Friday, September 22, at 8:01 pm UT) and the beginning of Fall. The Sun in Libra is all about striving for balance and equilibrium. It shifts our collective consciousness toward thoughts of fairness and impartiality. It's objective and open-minded, willing to weigh all sides of an argument and listen to all points of view.
From a symbolic standpoint, it is associated with reaping what we have sewn and harvesting what we have grown. It speaks of conserving our energy and making preparations for the longer colder nights.
As the seasons change so must we change. We must release whatever may be holding us back in our lives, whether that means material possessions, certain people in our lives, or outdated beliefs.

Here is the Psychic Scoop Weekly Astrology Forecast for the week of Sep 17, 2017 – Sep 23, 2017:
We start this week on Sunday with Venus inconjuncting Chiron. The aspect can put a strain on your love life by forcing you to look at unhealthy relationship patterns, such as mistaking compassion for love or pity for kindness. It underscores the potential for missing (or misreading) important social cues. As with all inconjunct aspects, the key to rebalancing this energy is adjusting your own perceptions and adapting your own approach.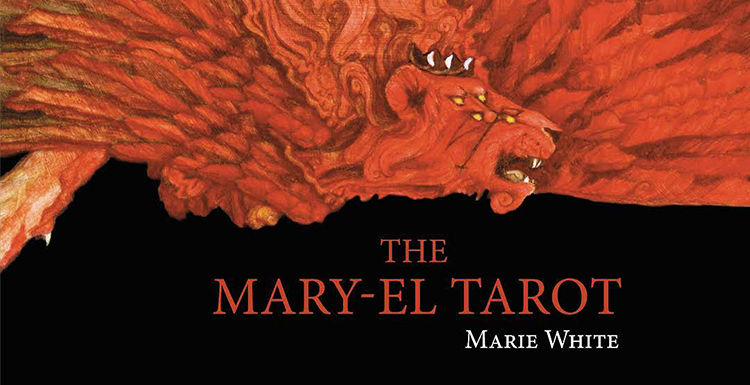 Tarot Card of the Week: Sep 11 – Sep 17, 2017
The Star
On the heels of recent events that may have seen us questioning our options and perceptions, comes a reminder that even in our darkest hours there is still room for hope. There's still compassion, redemption and the promise of salvation.
The Star card — from Marie White's stunning Mary-el Tarot — brings this reminder to life, with the Star taking an angelic form and spreading the love out over a sea of humanity.
The angel figure in this card glides through, above and among an infinite crowd of nameless / faceless beings. She is above them and at one with them at the same time. A unicursal hexigram is imprinted on her gown and the stigmata markings of Christ are imprinted on her skin.
The human figures in this card spread out as far as the eyes can see, becoming one with the landscape and the angel herself. You can see their forms becoming less and less distinct as they blend into the hills and valleys that stretch back toward the horizon.
As Venus moves forward to conjunct the North Node, we may be thinking more about how we are all apart of one another. This transit is associated with communion, compassion and unconditional love.

Here is the Psychic Scoop Weekly Astrology Forecast for the week of Sep 10, 2017 – Sep 16, 2017:
We start this week on Sunday with the Moon — still Full — in Taurus. This is a great placement for the Moon, as it is exalted in Taurus. meaning that it's a revered placement. An exalted planet or luminary is said to express its clearest and purest essence in that sign, in this case it's the calm, gentle, fertile sign of Taurus.

Tarot Card of the Week: Sept 4 – Sept 10, 2017
Princess of Wands
It's good to be alive! With Mercury, Venus, Mars and the North Node all in Leo at the start of the week, it's a good time for strutting your stuff and showing the rest of the world all that you are made of.
It's also a good time to trust your instincts, pursue your passions and revel in the spirit of adventure.
The Princess of Wands (the Druid Craft Tarot's version of the Page of Wands) — is all about seizing the moment and embracing your experiences with every fiber of your being.
The Princess of Wands is passionate, confident and adventurous. She's not afraid to put herself out there and show the rest of the world what she's made of. She's enthusiastic and eager to make things happen. She may not always think things through though; she's more interested in getting things moving than seeing them through to fruition.
Like all of the Pages in the tarot, there's the promise of a wide open road ahead of you. A world of possibilities that have yet to be discovered. And unlimited resources for you to tap into.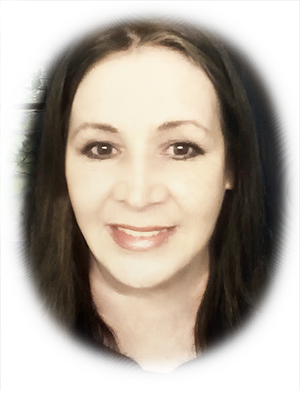 This Week's Featured Reader is Melodie. She is a professional astrologer and spiritual advisor with more than 30 years' experience. She is proficient in astrology, tarot, numerology, feng shui, the enneagram and many other mystery schools.
While she does consider herself psychic, she absolutely subscribes to the belief that we all participate in our destiny. For this reason her forays into the psychic sciences has repeatedly led her back to the fascinating, interminable and wondrous world of astrology.
She is a writer, teacher and counselor — but most of all a student — of this fascinating study. She has an extensive clientele, both locally and internationally, thanks to the advent of the internet age. She writes horoscopes and tarotscopes for numerous psychic sites. She is a member of AFAN, NCGR, ISAR as well as numerous other astrological organizations.
She is provides monthly tarot scopes on the Ask the Astrologers site, where she contributes to an advice column as well as articles on eclipses, retrogrades, ingresses and other astrological phenomena.