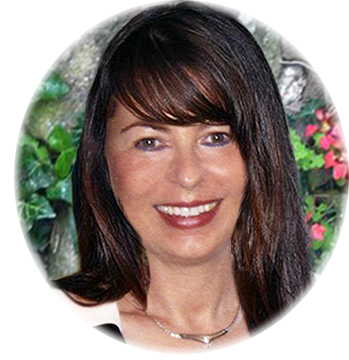 This Week's Featured Reader is Safina. She is a Psychic Visionary, Astrologer, Tarot Master, and author of 'Tarot Boot Camp'.
When you come into chat with Safina, you will start with your heartfelt questions, together with your name and date, time and place of birth so she can pull your birth chart. This way she'll be able to see very clearly where you're headed and what opportunities or obstacles lie on your path in front of you.
She will say a prayer, open a channel to her spiritual connection and pull a Celtic Cross Tarot spread to see what advice or obstacles the cards reveal about your situation.
Safina learned the Tarot through her life experiences and the visions she received from her spiritual connection, and the Ascended Masters that were assigned to her, whom she met through her visions and dreams. 

Here is the Psychic Scoop Weekly Astrology Forecast for the week of Mar 18, 2019 – Mar 24, 2019:
This week starts on Monday with Mercury in sextile to Mars. Both of these planets are in detriment (each in the sign that is opposite of the one it rules), but the sextile is a harmonious aspect that should make up for it. In general, this aspect is great for making plans and then following through with them.
It's about being on the same page with those you are working with and getting things done with little conflict or aggravation. Keep in mind that Mercury is retrograde, so you want to hold off on signing contracts or making important purchases. But if you're thinking about negotiating a business deal or want to get your ideas before someone who can help you turn them into reality, this is the time to do it.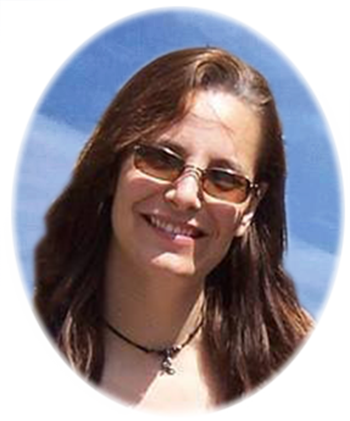 This Week's Featured Reader is Psychic Jen. She has been an Intuitive Spiritual Advisor for over 20 years.
She began using her gifts by performing in-person readings for family and friends and then moved into phone readings. When she had children, she found providing phone services inappropriate, so she hooked up to the internet! She has provided her services internationally online via email and live sessions, through various web sites and portals.
She has done in-person readings in office, at clients homes and at events, and by appointments at a local metaphysical shoppe. However in 2008 she became separated and ultimately divorced, and stopped doing readings full time during 2009-2011.
During this time she was still in the Psychic Reading Industry by doing a few readings here and there, but her focus was at a methadone clinic, helping people in her community overcome their addictions and assisting them in finding a better life and showing them that change can happen!

Here is the Psychic Scoop Weekly Astrology Forecast for the week of Mar 11, 2019 – Mar 17, 2019:
This week starts on Monday with the Moon — still New — in Taurus, at the midpoint between Uranus and Mars. The Moon is exalted in Taurus, meaning that it's a revered placement. An exalted planet or luminary is said to express its clearest and purest essence in that sign, in this case it's the calm, gentle, fertile sign of Taurus.
This placement presents opportunities for relaxing, meditating and getting grounded. These are all Taurus Moon activities, with the idea of comfort, luxury, and getting in touch with nature and the earth being the corresponding theme. You might not want to become too complacent though: with the Moon at the midpoint of Uranus and Mars, there's bound to be some action. In general the Taurus archetype is about building, cultivating and developing, so keep in mind there is work to be done.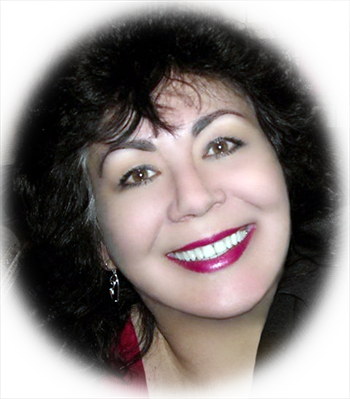 This Week's Featured Reader is Cristina. She is a gifted fifth-generation light-worker and best-selling writer and author.
She is also a master Tarot Reader and have been reading cards and practicing in the metaphysical arts for more than 40 years.
She has  given readings to thousands of people all over the world and from all walks of life. She continues her journey practicing and studying mysticism.
Being of service in the world is what she considers the most important mission in this lifetime.
She seeks to discover to discover the deepest truth of our being as incarnate souls; to understand our greatest potential as spiritual beings having human experiences.
She sees all of life as an abundant opportunity to discover, realize, and express the Divine. 

Here is the Psychic Scoop Weekly Astrology Forecast for the week of Mar 4, 2019 – Mar 10, 2019:
There's a lot going on astrologically this week, with one planet (Uranus) changing signs, another planet (Mercury) changing direction, and a Sun / Moon (New Moon) / Neptune / Vesta conjunction all at 16º Pisces.
We start the week on Monday with a Balsamic Moon in Aquarius which semi-sextiles Saturn and the Sun in the early morning hours and then  sextiles Jupiter later in the day.  The Aquarius Moon is about being innovative, open-minded and progressive. While the aspects to Saturn and the Sun may be somewhat sobering, the sextile to Jupiter makes it easier to the the glass as half full.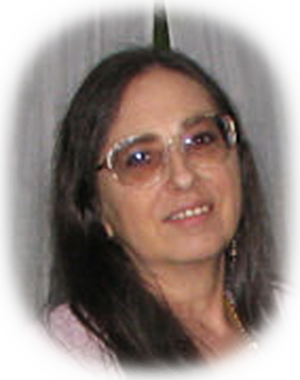 This Week's Featured Reader is Ms. Yvonne.  She received her abilities at a very young age having been passed down to her by her maternal great grandmother and paternal grandmother.  She started her spiritual journey in her early twenties, and has been on a constant quest to further her gift.
She has been doing readings and spiritual counseling for over 25 years. In the early 90's, she began to question her abilities; she had to be sure she was actually getting the messages and not just projecting her own thoughts. She was fortunate enough to find a wonderful teacher who helped her reaffirm her true ability.In 2003 she became an ordained minister through the Universal Life Church.
The messages she delivers to you are always honest and truthful, just as she receives them. She only asks that you be open to receiving them. She will only ask your name and date of birth, however, if you have a specific question you would like addressed, please let her know.

Here is the Psychic Scoop Weekly Astrology Forecast for the week of Feb 25, 2019 – Mar 3, 2019:
We start this week on Monday, with a grand water trine involving the Moon (in Scorpio), Mercury (in Pisces) and the Moon's North Node (in Cancer). While both the Moon and Mercury are debilitated by sign, this is a really harmonious aspect that can lend some much-needed tranquility to an otherwise tumultuous period.
The Moon isn't particularly happy in Scorpio. It's not a very sociable placement and it's not the most relaxed. But it is good for closeness and intimacy. It presents opportunities \to form deep personal connections with others, and to explore the inner workings of our own psyches.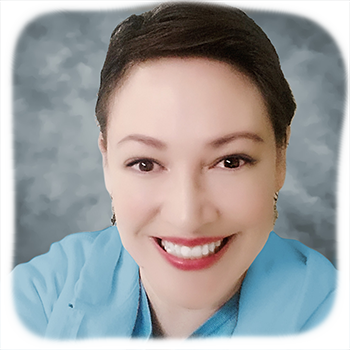 This Week's Featured Reader is Willow. She is an intuitive psychic advisor/coach with over 25 years of experience. She offers unique, ethical insight to help you focus on your own abilities to change and shape the present and future. After all, isn't it better to CREATE instead of wait?
We typically get readings when we're facing pain or uncertainty and just want reassurance, but Willow believes painful emotions aren't something we should be afraid of. For example, a fight between loved ones can actually illuminate the very things that could help grow intimacy and communication.
Willow teaches clients that our emotions, both good and bad, are guidance systems and an intuitive reading can help us understand what our emotions (and those of others) are really all about and get a real world practical game plan about how to deal with uncertainty.

Here is the Psychic Scoop Weekly Astrology Forecast for the week of Feb 18, 2019 – Feb 24, 2019:
We've got a lot going on this week, with the Sun and Chiron both changing signs, the asteroid Pallas Athena changing direction (going retrograde) and a Full — Super — Moon at 0º Virgo.
On Monday — just before the Sun leaves Aquarius behind and moves into Pisces — it forms a sextile with Uranus. These two planets rule opposing signs and both are at anaretic (fated) degrees, so even though the sextile isn't generally a dynamic aspect, this is one we might want to pay attention to. 
This Week's Featured Reader is Chrisalis. She is an international psychic with an extensive client base and also write articles and horoscopes for several psychic sites.
Her readings usually focus on the present and immediate future but also look at the past to see where the problems you are facing right now have originated. This can help you in finding your best way forward as it can show you how to change patterns in relationships and take control again.
Sometimes you may feel confused and not sure of your way forward. To help ground yourself before speaking with her you may wish to ask yourself the following questions. What is going on for me at the moment? What is it that I need or want? How do I make it happen? She feels it is good to have a focal point for yourself and where you are "at" after all this reading is for you even if it involves another person.
Chrisalis is open and friendly. She does not offer spell work. She believes we all create our own luck and we all have the power to choose our own destiny. Her readings follow what is in the confines of your own destiny but you have the ultimate decision in what you do with my advice.

Here is the Psychic Scoop Weekly Astrology Forecast for the week of Feb 11, 2019 – Feb 17, 2019:
This week starts with a Moon / Uranus conjunction at 29º Aries on Monday. This is a bit of a tricky aspect, since it's at the final (anaretic) degree of a sign, which is generally perceived as fated in some ways. However since it's the Moon, which moves quickly and therefore is at this fated degree for an hour or so every few days, its impact may be almost imperceptible.
There is, however, an air of rebellion and nonconformity present in this aspect. Remember it takes place in Aries the sign associated with action, energy, drive and aggression. But it's not about fighting for fighting's sake. It's about fighting for something worth fighting for, rather than cowering in fear.