I had an encounter about a month ago with the angel of kindness. As I painted her, and engaged with her I didn't realize the green triangle had formed around her.
The following morning after painting the picture I had encountered the archangel Raphael who said to me, "I stand behind kindness, for it is kindness that facilitates all healing."
I realized that the green triangle was Raphael, whose name literally means God heals.  I then realized that it is through kindness that all healing is facilitated.
Channeled Message from the Angel of Kindness:
"You can call on me at any time to find out the best strategy for healing.  As you learn my ways and begin to practice kindness toward yourself and others healing will follow.
I am always available to every human being at all times, and the more you engage with me, the more fruit of healing you will see in your life, and the lives of those around you."
Message Related to The Angel of Kindness
As I was working with this angel I sensed a profound shift in my emotions. I received some frustrating news that day, and I was feeling very unsettled.
As Kindness began to reveal herself to me more and more, I recognized a sense of ease come over me.The following day the frustration of my situation completely dissipated.
I do not believe that healing always occurs this instantaneously, and it is important to understand that physical, emotional, and circumstantial healing takes place as a process of life.
The more we give ourselves over to our most holy spirit and learn to work with these healing energies, the more insight, understanding, and healing we will experience.
I encourage you to take time to interact with this angel. If you are experiencing issues associated with your physical body, ask Kindness the best way to deal with your experience.
You may want to start with the foods that you are eating, or the amount of physical exercise you are taking in. When we learn to treat our bodies with kindness, giving it what it needs to achieve and optimal life experience, our natural state of healing can occur.
This is also true with our relationships. If you feel frustrated in your relationships, ask Kindness what is the most appropriate response to the situation.
Incantation for the Angel of Kindness:
Angel of Kindness, I ask for your presence to be manifested in my experience today.  Teach me your ways, and allow me to channel the energies of kindness in my everyday experiences.
I ask for comfort and compassion for myself, so that healing can be facilitated in my own experience, and I also ask that the light of love and kindness would shine through me to help facilitate the healing of our planet.  Amen.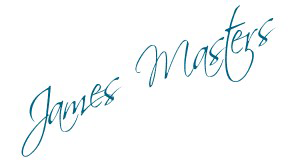 Sessions

I'm available for personal readings and chat sessions. Please email me to schedule a session or chat live with me when you see me available.
Please also visit my website: The School of Insight.
You can also read more of my articles here on Psychic Scoop.
I look forward to speaking with you!
---
Comments
comments