Here is the Psychic Scoop Weekly Astrology Forecast for the week of Nov 13, 2017 – Nov 19, 2017:
We start this week with a beautiful Venus / Jupiter conjunction in Scorpio, on Monday. This is an optimistic, enthusiastic and benevolent transit that can see you feeling so good about yourself that others respond in kind. Those feelings of goodwill are infectious and can result in opportunities that come to you through unexpected channels.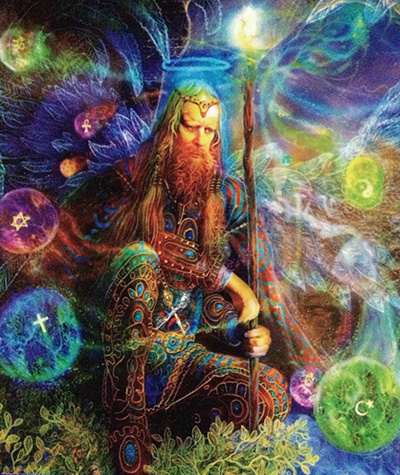 Hello! dear client and friend,
I was compelled to start a monthly meditation to connect with the angels and guides, and what better time than the beginning of each month?
We can all benefit from learning to access their loving guidance and assistance, especially in challenging times. Their presence in our lives can help us to better navigate the path ahead.
Each angel or archangel that comes forth symbolizes a group of messages, attitudes and lessons in their own. Leaving a brief explanation of those meanings and the different tasks that they are assigned to give us both a general broad, and personal reference that each of us can interpret and incorporate into our own different lives and present circumstances.
Therefore, I have decided to allow the name of the angel or archangel in question to come forth psychically. I will then follow some information about the angel selected.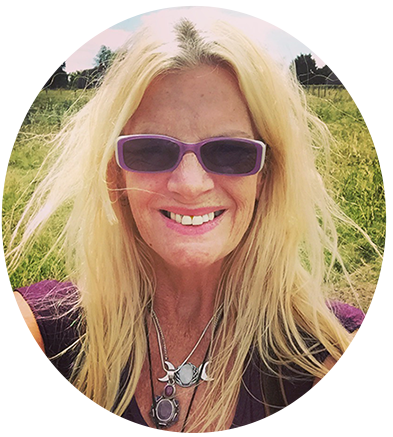 This Week's Featured Reader is Psychic Aura, a trained psychologist, relationship coach and Past Lives Therapist with certifications in Hypnotherapy, Psychology, Theta Healing and Law of Attraction Counselling. She is also a certified Yoga Teacher.
She has been reading in person and online for over 25 years. Her psychic abilities and psychological background have given her immense insight into the human condition. She loves doing Consultations for those who are looking to Grow, Renew, Reinvent and Re-energize in difficult and uncertain times. Her firm belief is that NOW is a time of opportunity!
Her style is a mix of Clairvoyance, Coaching, Counselling, Inspiring and ALWAYS empowering. She is clairvoyant, empathic, third generation psychic who has trained as a Certified Angel Intuitive TM and Medium with Doreen Virtue, the author of the Angel and Fairy Cards.

Here is the Psychic Scoop Weekly Astrology Forecast for the week of Nov 6, 2017 – Nov 12, 2017:
We start this week with the Moon in Gemini — still full — in trine to Mars in Libra. We also have the three personal planets in detriment. First there's Mercury, which just moved into Sagittarius on Sunday (or Monday in some parts of the world). Then there's Venus getting ready to leave Libra (where it feels most at home) and move into Scorpio (where it feels least welcome). And finally we have Mars about 1/3 of the way through Libra, the sign of its detriment. 
During the night of the Full Moon (the time when wishes can come true), I started my chakra meditation to raise my vibration level to a higher state of consciousness to meet my higher-self.
At the end of my meditation, I had a beautiful vision and ended up on a beach where I met my higher self. I am a Cancer Sun Sign and related to the element of water, so it made sense that I'd meet my higher self at the beach surrounded by a body of water during a Full Moon!
The Full Moon Chakra Meditation: In this meditation, you envision walking up the chakra ladder one step at a time. You feel the energy of each step (charka) until you arrive at the last step which represents a higher state of consciousness.
Wishes do come true when you are at this level of consciousness and have the Full Moon energies pouring down upon you. The first step of the chakra ladder is the color red and associated with the root chakra – your foundation. Ground yourself to the element of earth and envision yourself feeling safe in your environment.
The second step of the chakra ladder is the color orange and associated with the sacral chakra – your sexual passions and desires. Ground yourself to the element of water and envision feeling safe with your personal and professional relationships and know that these relationships have special meaning.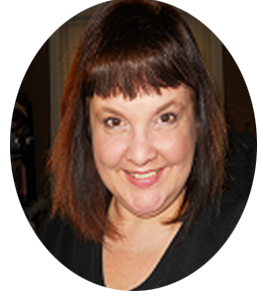 This Week's Featured Reader is JuliAnne, aka "Genuine Guidance.  She is a full time Astrologer, Tarot and Lenormand card reader. She combines those disciplines with her intuitive ability to give you insight. She has close to 30 years experience in these areas and has advised thousands both in person at her home office as well as on the net.
JuliAnne is down to earth, pragmatic and is known for not painting a blissful picture if that is not what she's being shown. She feels that there is always a reason for what you are experiencing in life, and that you can can explore those things together, to help you get to where you need to be, not necessarily what you want at the moment of your call!
Her specialty is Horary Astrology. This branch of astrology deals with specific questions that can be answered with high accuracy, as well as timing, by casting a chart for the time the question is asked.