Here is the Psychic Scoop Weekly Astrology Forecast for the week of Oct 1, 2017 – Oct 7, 2017:
This week starts on Sunday with Mercury, Venus and Mars all visible in the early morning sky, and a Mars / Pluto trine in Virgo and Capricorn. The Mars / Pluto transit is about being driven and self-empowered. The earth sign trine speaks of funneling that energy into something constructive and productive. It's about standing strong in your convictions and refusing to be bullied or pushed aside.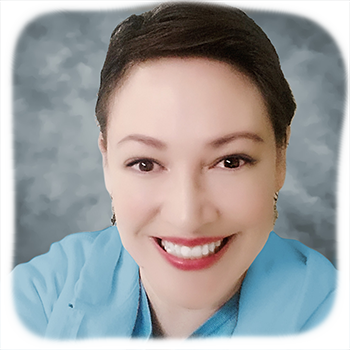 This Week's Featured Reader is Willow. She is an intuitive psychic advisor/coach with over 25 years of experience. She offers unique, ethical insight to help you focus on your own abilities to change and shape the present and future. After all, isn't it better to CREATE instead of wait?
We typically get readings when we're facing pain or uncertainty and just want reassurance, but Willow believes painful emotions aren't something we should be afraid of. For example, a fight between loved ones can actually illuminate the very things that could help grow intimacy and communication.
Willow teaches clients that our emotions, both good and bad, are guidance systems and an intuitive reading can help us understand what our emotions (and those of others) are really all about and get a real world practical game plan about how to deal with uncertainty.

Here is the Psychic Scoop Weekly Astrology Forecast for the week of Sep 24, 2017 – Sep 30, 2017:
We're gearing up for some intense planetary activity this week, with one planet (Mercury) changing signs, one planet (Pluto) changing directions, and several other planets forming stressful — and potentially volatile — aspects to one another. 
This Week's Featured Reader is Chrisalis. She is an international psychic with an extensive client base and also write articles and horoscopes for several psychic sites.
Her readings usually focus on the present and immediate future but also look at the past to see where the problems you are facing right now have originated. This can help you in finding your best way forward as it can show you how to change patterns in relationships and take control again.
Sometimes you may feel confused and not sure of your way forward. To help ground yourself before speaking with her you may wish to ask yourself the following questions. What is going on for me at the moment? What is it that I need or want? How do I make it happen? She feels it is good to have a focal point for yourself and where you are "at" after all this reading is for you even if it involves another person.
Chrisalis is open and friendly.She does not offer spell work. She believes we all create our own luck and we all have the power to choose our own destiny. Her readings follow what is in the confines of your own destiny but you have the ultimate decision in what you do with my advice.
Card of the Week: Sept 18 – 24, 2017
Release
This week we honor the first day of Fall (for those in the Northern Hemisphere). This is known as the Autumnal Equinox (or Vernal Equinox for those in the Southern Hemisphere), referring ro the days and nights being relatively equal.
The Autumnal Equinox coincides with the Sun moving into Libra (which occurs on Friday, September 22, at 8:01 pm UT) and the beginning of Fall. The Sun in Libra is all about striving for balance and equilibrium. It shifts our collective consciousness toward thoughts of fairness and impartiality. It's objective and open-minded, willing to weigh all sides of an argument and listen to all points of view.
From a symbolic standpoint, it is associated with reaping what we have sewn and harvesting what we have grown. It speaks of conserving our energy and making preparations for the longer colder nights.
As the seasons change so must we change. We must release whatever may be holding us back in our lives, whether that means material possessions, certain people in our lives, or outdated beliefs.

Here is the Psychic Scoop Weekly Astrology Forecast for the week of Sep 17, 2017 – Sep 23, 2017:
We start this week on Sunday with Venus inconjuncting Chiron. The aspect can put a strain on your love life by forcing you to look at unhealthy relationship patterns, such as mistaking compassion for love or pity for kindness. It underscores the potential for missing (or misreading) important social cues. As with all inconjunct aspects, the key to rebalancing this energy is adjusting your own perceptions and adapting your own approach.